Review Linkin Park Live Video Version To Hit Their Single, 'Crawling'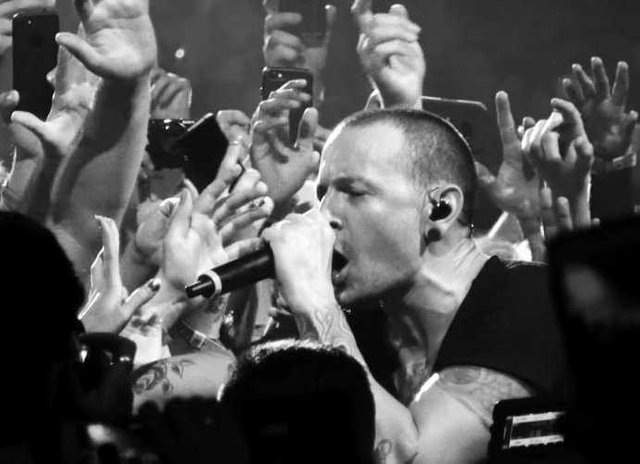 Ahead of the release of Linkin Park's live album, "One More Light Live", the band has released a video featuring the band's live action while performing one of their hits, 'Crawling'. The clip features an emotional vocal performance by the now-lost band vocalist Chester Bennington.
This black-and-white visual shows the vocalist standing in the middle of the audience as she performed the song from the album "Hybrid Theory". Chester is also shown reaching out to the fans as they sing along with him. Appear also he embraced a female fans who happened to be close to her.
"One More Light Live" will be released on December 15th by Warner Bros. Records. The album will feature Chester's songs performed at Linkin Park's final concert, which is wrapped up in the "One More Light" tour of 2017.
Linkin Park had previously revealed why this album meant so much to them. According to the band Chester felt if the tour is the best they ever do. The friendship and happiness experienced while on stage reflects the members' connections with each other, with fans and also music.
Chester Bennington died of suicide on Thursday, July 20, 2017.
Check out the live 'Crawling' video below: