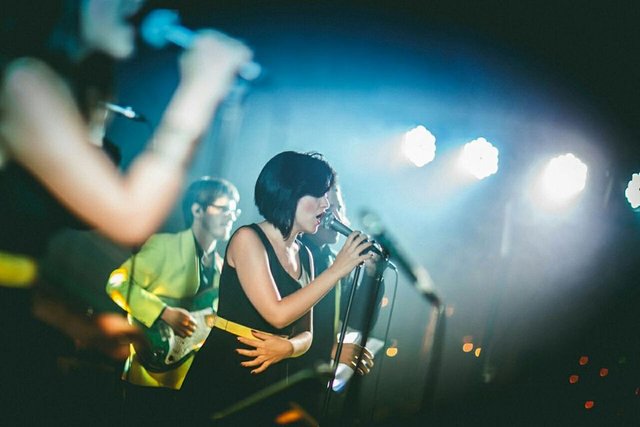 ---
Directing this particular party band was my most stressful music job ever. The amount of music I had to learn and write on a weekly basis was too much , I had to write parts for the rest too and be able to help put together full repertoires week by week , what started with a little folder became two huge folios of written music , all by hand.. from all styles of music.
At that time I had to have around 200 songs on the top of my head and be able to recall them on real time since the lead singer would change and adapt the repertoire on the go , he would have an internal mic that I could hear through my in-ears where he would request a song or a change of rhythm and I would have to then direct the band , who had a core of 7 musicians but a revolving cast on top of that. I kind of became a music mercenary at those times , I would even learn songs on the spot , on the stage.. We sometimes got requested songs we didn't know and luckily for me , there was always a player in the band who knew it and shouted the chords to then continue on our own .. they were experienced musicians , I was the youngest in the band .
Needless to say , the band was very effective and successful and I lasted directing it for almost a year , after hundreds of shows I had to call it a quit , the stress was just way too much to handle for me. They are still playing as they are relentless.. remember me not to accept the gig again :P ...
What has been your most stressful job?
---