Hello Steemit!
Well , It seems that things are coming back to normal as days go by and I think everything should be back to normal starting next week. We at the @helpie team are almost ready to resume activities so I think we should have everything running as normal starting this monday. @meno will surely hand out more specifics on that matter over this weekend. We run as a team so I've done my part of the work in @helpie on advance and the rest of the team will take care of the community during my absence , they do a much better job than me anyways ;) .
So..
I'm out of town for a week!
After two years of ''tour life retirement'' it seems that I'm embarking on a new one , though it is a 1 week tour I am quite excited as I'm going to visit places I've never been before. Even though I did extensive touring back in the day around Ecuador and some of Peru , I have never toured around Argentina .. so as everything new , I'm quite excited! Plus .. going back on the road might kick in some nice memories and inspire some writing :) .
So , I'm leaving to do a couple of dates with the latest project I've been involved it : Pablo Tevez and Anfibios around the south of Argentina , in Bariloche and surroundings. Mountains , Lakes and Snow.. I think I'm in for some good scenery :D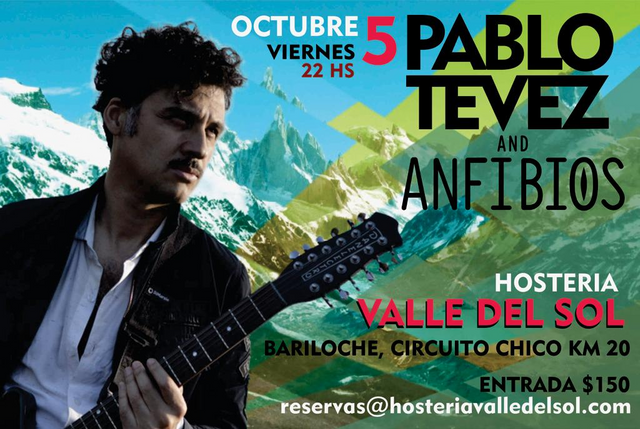 Flyer from one of the gigs programmed , yay!
Also...
My Week of Thoughts - Starting this monday.
During the HF20 chaos I proposed this idea of free writing for 7 days to ''cool down'' and also do something nice for someone else . I will be programming a series of posts during that week since I'll be out of town and my connection will be limited to interact and I will donate the whole week of earnings to a charity. If you feel like it .. I invite you to join me and leave some thoughts on ''virtual paper''.
I will be donating the whole ''week of thoughts'' earnings to @adollaraday , led by @pennsif
If you want to read about it , here's the post: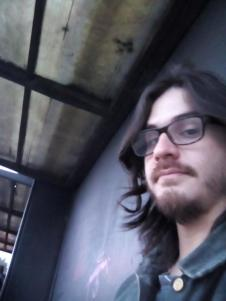 And Lastly... some music :D .. just out of the oven:
Pablo Tevez and Anfibios- Verano Amarillo - Live from the studio
Excited to go on the road with this group of friends !
Got to get some work done now :) ! Thanks for reading! I'll see you around soon!