PAUL JOSEPH TRIO plays Cole Porter
Join us tomorrow, Sunday, February 11 2PM at the West Islip Library (NY) for a beautiful afternoon of music presented by composer/pianist Paul Joseph Classical and his jazz trio!
You'll hear inspiring instrumental jazz renditions of Cole Porter classics such as "Night and Day", "I Get a Kick Out of You", "Every Time We Say Goodbye" and many others. Paul Joseph has composed works that have received wide critical acclaim in performances by distinguished orchestras, ballet companies, and choirs.
Don't miss this beautiful concert! Register here: http://alpha1.suffolk.lib.ny.us/record=g1078498~S70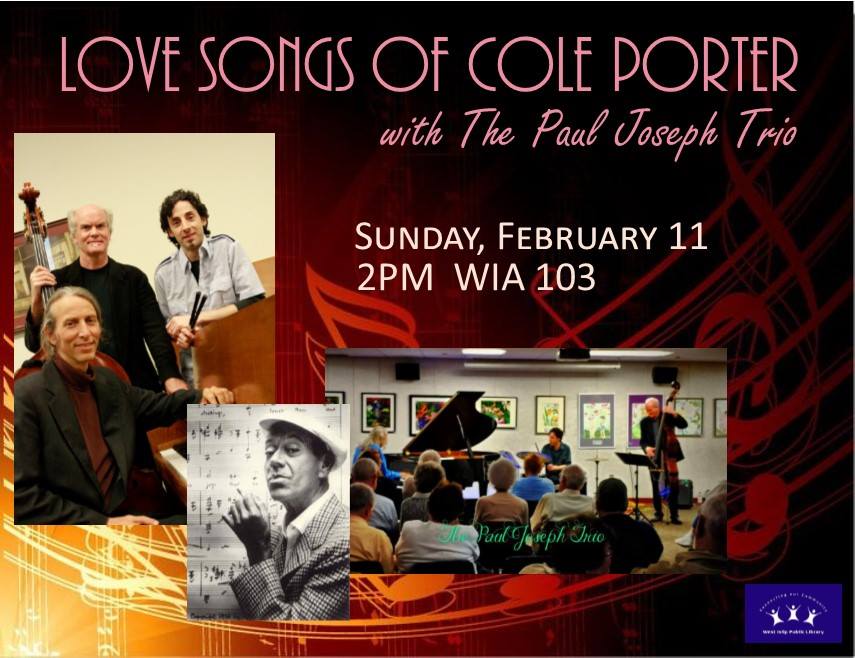 PAUL