LTAM : "Let's Talk About Music"
Introducing JOYO JF-13 AC TONE as one of the British Amp Simulator that most of the guitarist been searching for.
Joyo is a China Company who specialized on musical instruments gadgets manufacturer. Their main products are guitar effects, amplifiers for guitar, guitar accessories like metronomes, guitar tuners, guitar power supplies and guitar eq system. Beside guitar parts, they also have practice pads for drums, synthesizers and wireless systems for instruments.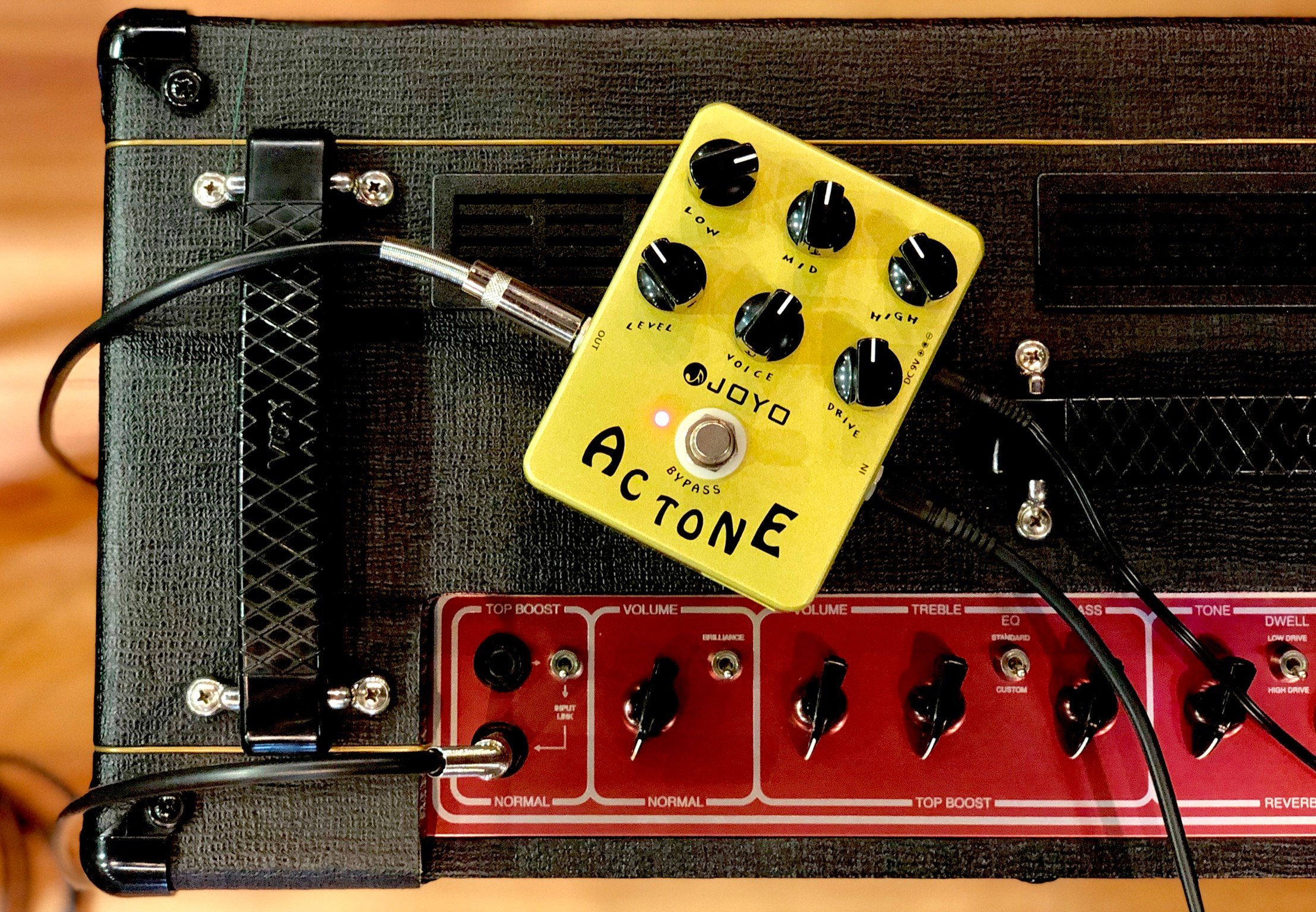 JOYO JF-13
The Joyo JF-13 AC Tone Guitar Pedal is not just a pedal effect but it also an amplifier simulator. The tone is based on the vintage Vox AC-30 British Rock Sound. When it turns to clean sound, it can bring some warmth on the little voice adjustment so it will gives the vintage old tone on the guitar when strumming. But when it turn into overdrive, it can be very loud and overtones by turning up the drive. Just need to control the voice knob to get the shapes of the overdrive that needed.
There are six controls with an on/off overdrive switch on top. Three eq shapes in low, mid and high settings and the level (volume or gain control), voice (control overdrive shapes character) & drive (overdrive gain). This foot pedal is made of sturdy aluminum alloy.
Powered by a 9V battery ot 9V AC Adapter.
Weighted at 0.46kg only.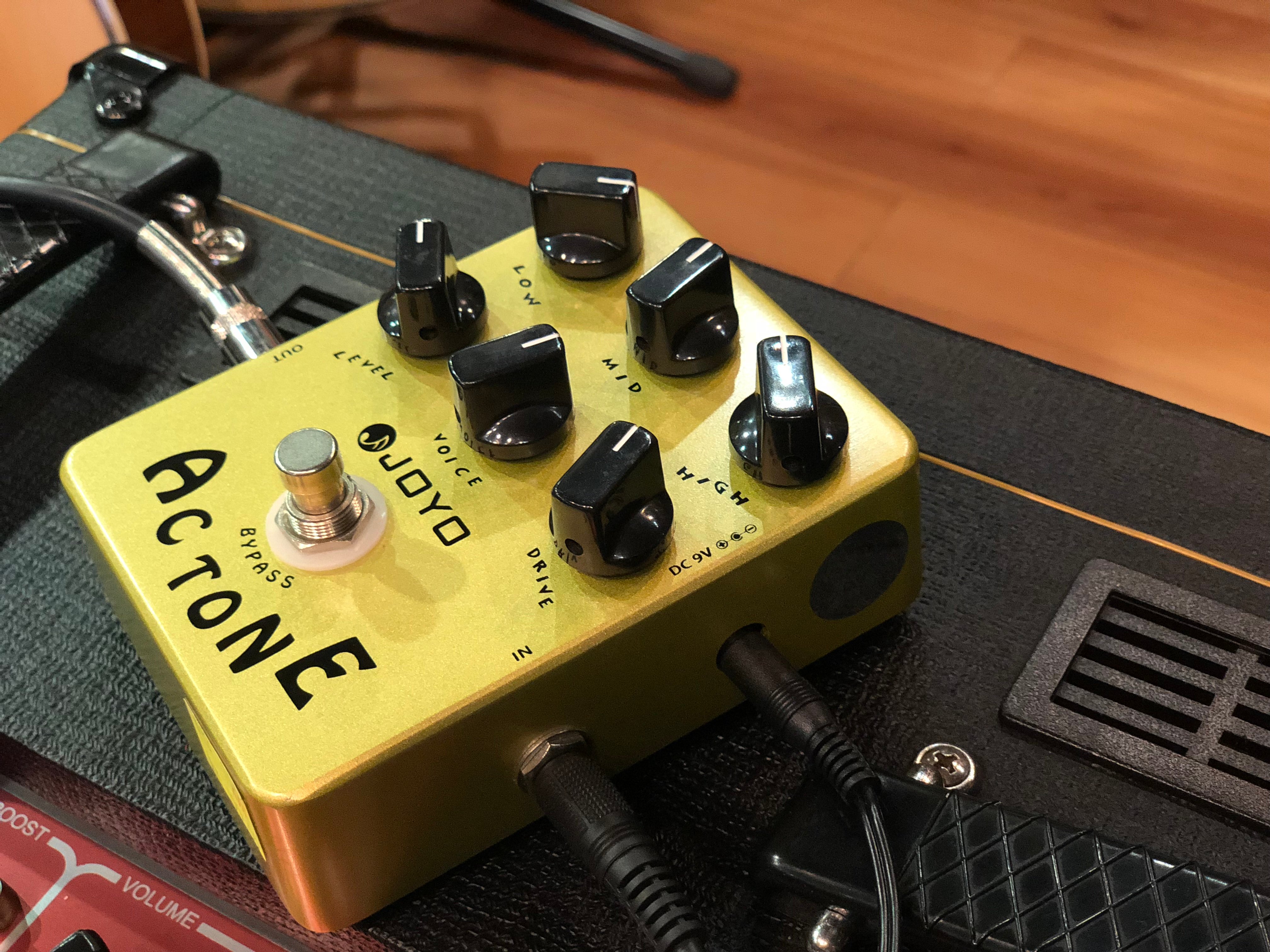 *This is a must for guitarists who are into British Tone and if you are into the music of Brian May, Beatles and the others, then you won't regret for choosing this pedal as one of your pedal collection! *
Is available here!
Showroom Location
WAN LEE MUSIC
Ground Floor & First Floor
MPWPL U0390, Jalan Tun Mustapha
P O Box 80419, 87014 Labuan F T, Malaysia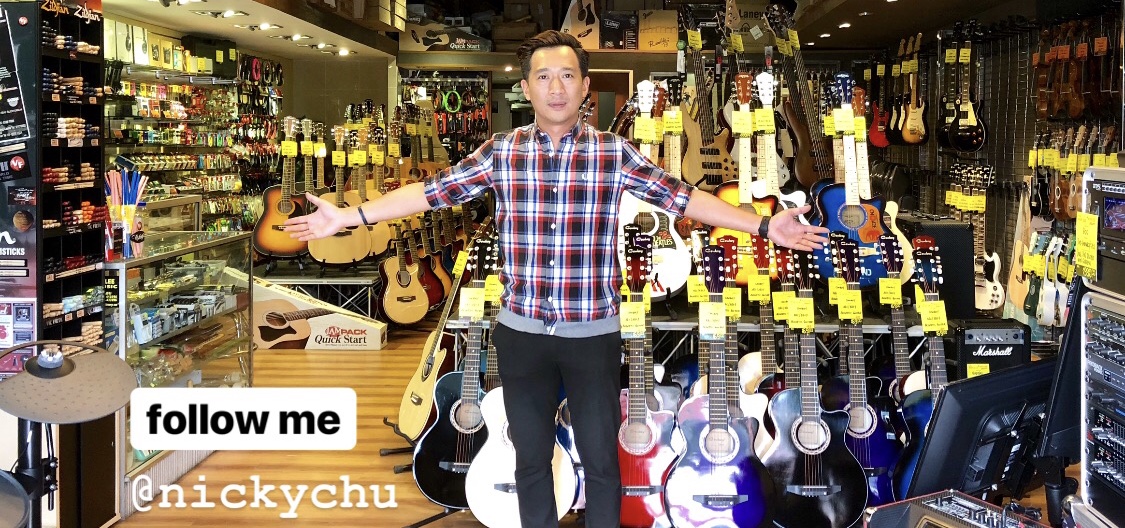 NO MUSIC NO LIFE