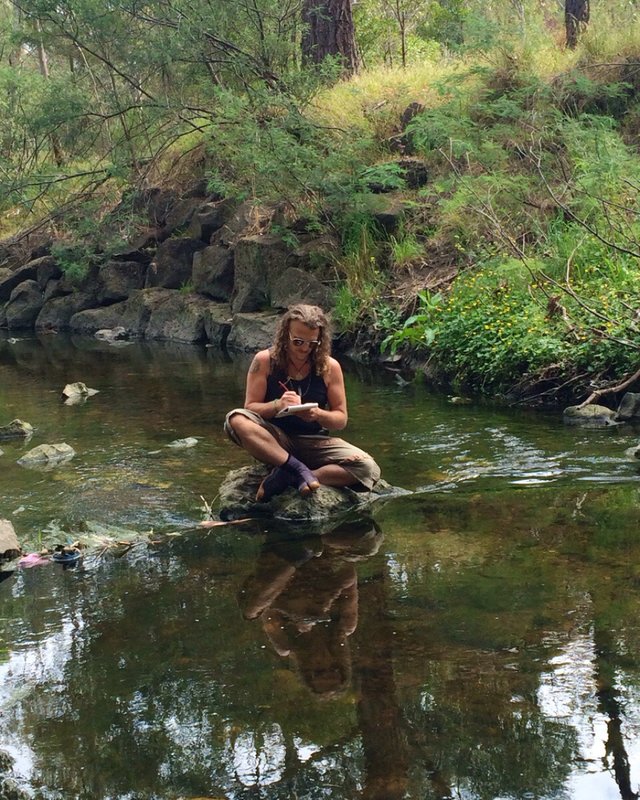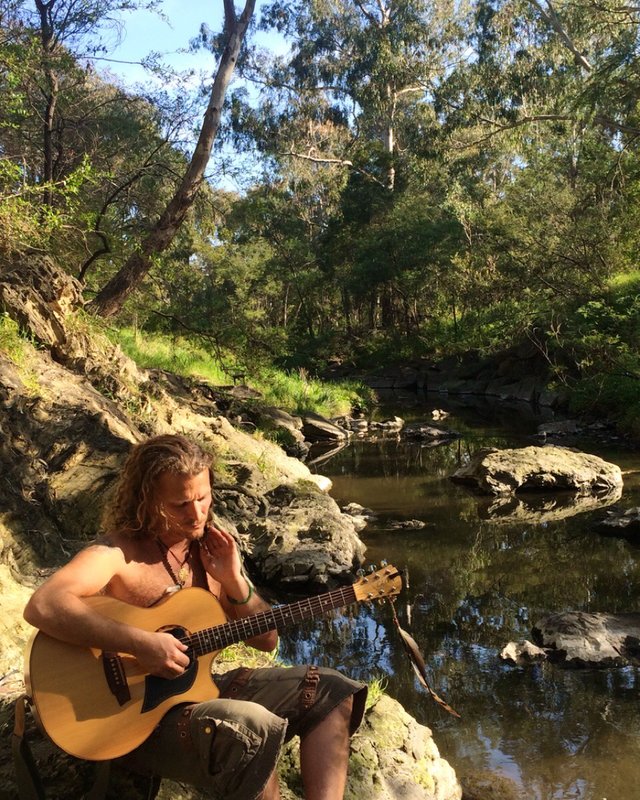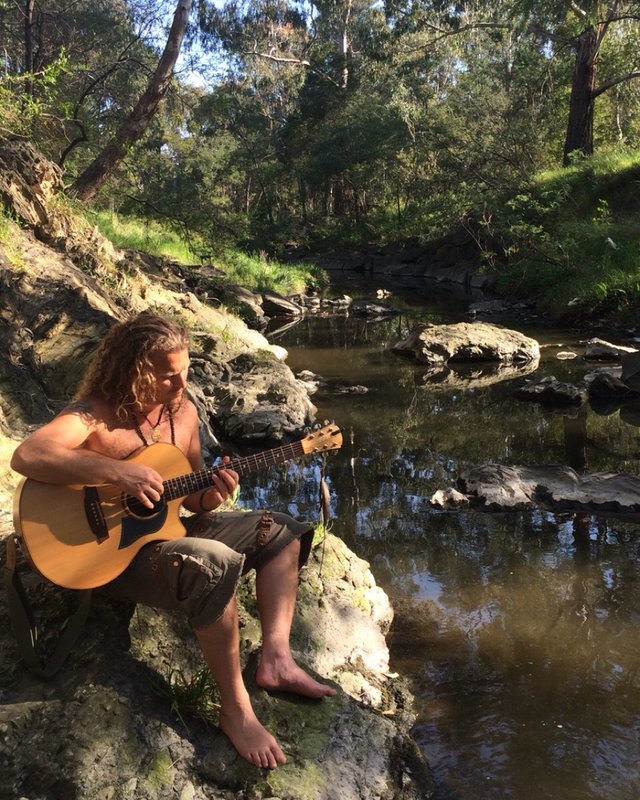 ---
I love being in rivers, creeks, babbling brooks or little streams for creative inspiration.
Breathing in that ionised, sweet, fresh air reinvigorates my cells.
Immersing myself in the grounding energy of connection to our precious Mother Earth enlivens my soul.
These are the places where I write and play music into the journeying water that flows onward down its meandering path, passing countless trees, animals and people and eventually to the ocean to fill the atmosphere with molecules imbibed with melodic sound vibrations and creative energy.
---
Thanks so much for commenting below
(because I'm hoping you're about to ).
If you felt the vibe of this article, or it's helped you shift perspective,
please do click upvote, click resteem, click follow and comment.
Let's connect, be friends!
I'd really love to hear from you.
I try my best to check out the blogs of my genuine upvoters as well as those of you who do genuine comments and especially those who follow me…
By the way, sometimes (actually, quite often) it takes me quite sometime to reply to comments, but that's not because I don't think you're important. I'm just trying to juggle my time and failing! Hahaha! I am humbled that you send me comments here and promise that I will get to you.
---
Please make sure you vote for @pfunk, @ausbitbank, @followbtcnews, @aggroed, @curie as witnesses here: https://steemit.com/~witnesses. These beautiful beings do lotsa good.
---
Also, I'm a proud helpinaut!
Join the PALnet Discord group and be active there. Our scouts are in there all the time seeking new Helpienauts for our discord group (I am one of those scouts)!.
You could be one of them! https://discord.gg/fzxbrpD
Helping is the #1 goal!

---

---