Jam#39 FunkySwingyThingy Music Made For Steemit
This was a lot of fun. I started with a groove thinking about Little Feat's "Dixie Chicken" which was kinda hard to play against the straight metronome. Then after a took it straight I went back to a shuffle, which had a unique contrast. There was also something else which gave it a turn.
So I think this is the longest one so far (that's what she said) we always fall for that :-)
Anyway this one is 36:15 and features solos on guitar, keys and fretted bass. BTW, that's a Gibson Night Hawk, the one with the FENDER single coil center pickup! and it has a 10 way switch. That thing plays like a dream through my Marshall DSL 40C. That's a 76 Fender Jazz 3 Bolt bass and a Meinl Classics Custom Trash Splash Cymbal 12 in. that I got for Xmas :-) Enjoy, I did. All is well, Mark
I going to dedicate this to the ability for us to dream in to the Aurora Borealis when we go to sleep. And so it is.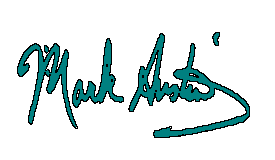 www.markaustinmusic.com
www.markaustinband.com