The Lab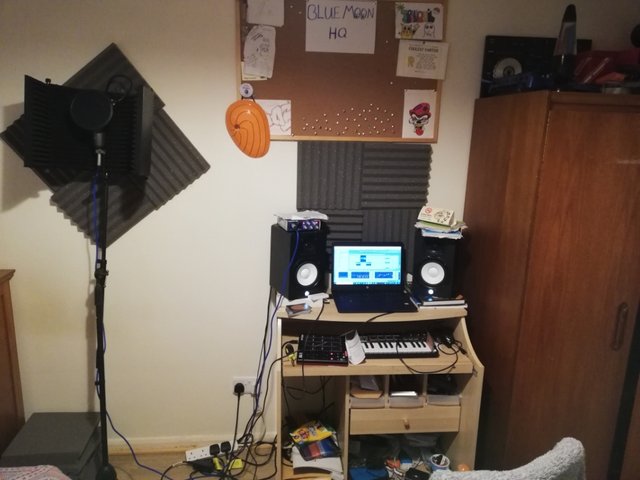 ---
So as I said in my previous post, my greatest passion is making music. This is where I spend most of my time producing beats and recording raps. To some it's not much, but I'm a sucker for imperfections and the more rough, humble side of life.
My musical adventure first started back when I was 14, I started writing lyrics, which looking back now we're worse than a Dr Suess book. But as with anything practice makes perfect (as much as I hate perfection) I pursued this interest like no other and soon found that I was improving my skills much quicker than anticipated.
When I was 18 I put out my first E. P called Rhymes of a Recluse which can be found on my soundcloud at soundcloud.com/lesterprox back then my name was Tranquil which had been my name since I was 15. I've always been quite shy about my music and didn't want to annoy people by posting it everyday so I shared it once and left it at that. I feel like this played a massive part in why It didn't really take off. Recently though I have been learning about marketing my music properly so that when my next project drops I will be confident that it will take me in the right direction.
About a year ago now I began producing my own beats. Prior to this I had seen it as too big of a mountain to climb, especially when I was trying to hone my lyrical abilities. But when I started to produce beats I found that only did my beats gradually get better, but so did my lyrics and flows.
I'm really looking foward to releasing my next project and I can't wait to hear the feedback. If anyone would like to know more about what I do feel free to talk to me about it, I love expanding my knowledge as well as other peoples and making friends. Hope to hear from you, Lester Prox
---