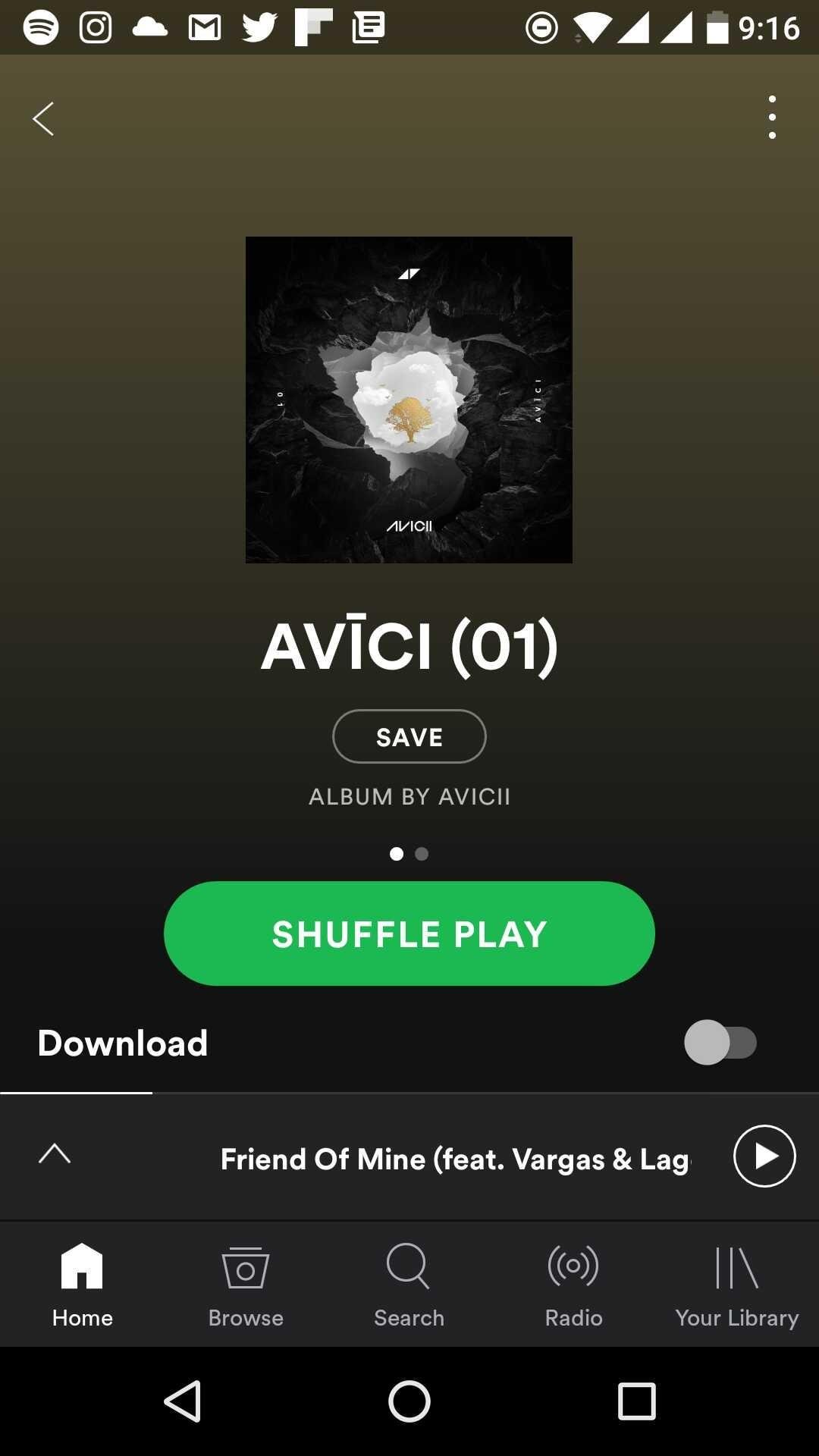 Avicii just released its new album titled Avici 01 after series of awesome project that he did some years back. Although only 6 track included, I love most of them.
The ones that I like the most is "Without You" and "Friend of Mine" cause it got a feel good vibe to it.
What do you folks think?