Live music! Pedro the Lion and Mewithoutyou
Last night, I had the opportunity to see one of my favorite bands live and a band that I have not seen live in many, many years. The show was at The Ritz, in Ybor City, Tampa, FL.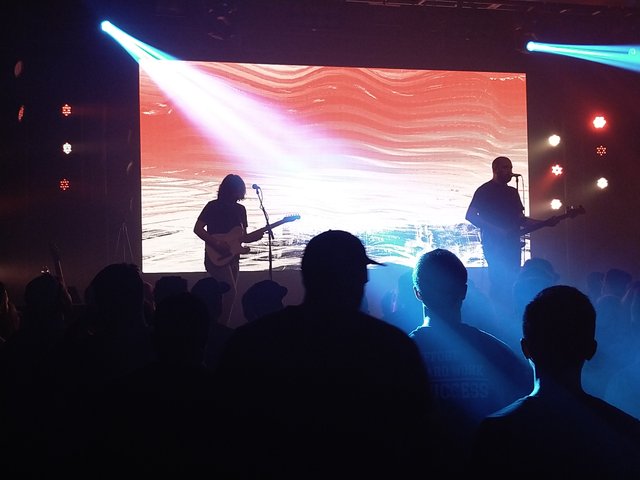 The headlining band, Pedro the Lion, has been a fixture in the indie rock seen for many years. They formed back in the 90's, yet took a hiatus in 2006. I was able to see them many years ago, when I was a younger gentleman able to handle the rigors of standing up for hours at music festivals.
However, like many, I hadn't seen them in over 12 years. The musicians have also been associated with many bands that I'm a fan of, such as Fleet Foxes and Starflyer 59. They were also a member of the Tooth and Nail music family, a record label that holds a lot of nostalgia for me, for many of my favorite bands were at least once signed to that label.
Here is a video of their opening intro and song Yellow Bike:
One of my favorite bands, Mewithoutyou, has played multiple times in the Tampa area, and I believe that I have seen most of them. Not only do they put on a wonderful show, but their lyrics have a deep, philosophical meaning. Their lead singer, Aaron, has a PhD in English and has been a professor at highly esteemed schools, thus his lyrics are well thought out and highly intellectual.
Their energy and spirit is rivaled by hardly any other live act I've ever seen and I highly suggest anyone see these guys, hailing from Philadelphia.
Here is a video of their song, and my favorite by them, O, Porcupine:
Truly an amazing show. The years off for Pedro the Lion has refined their amazing sound and Mewithoutyou is a blast every time! If you get a chance to see this lineup in your area, make sure you do!