I am following @detlev 's initiative and having a #metalweekend. Of course, every day is a heavy metal day but on weekends we have that extra chance to annoy our neighbors. So grab a cold beer and enjoy some heavy metal.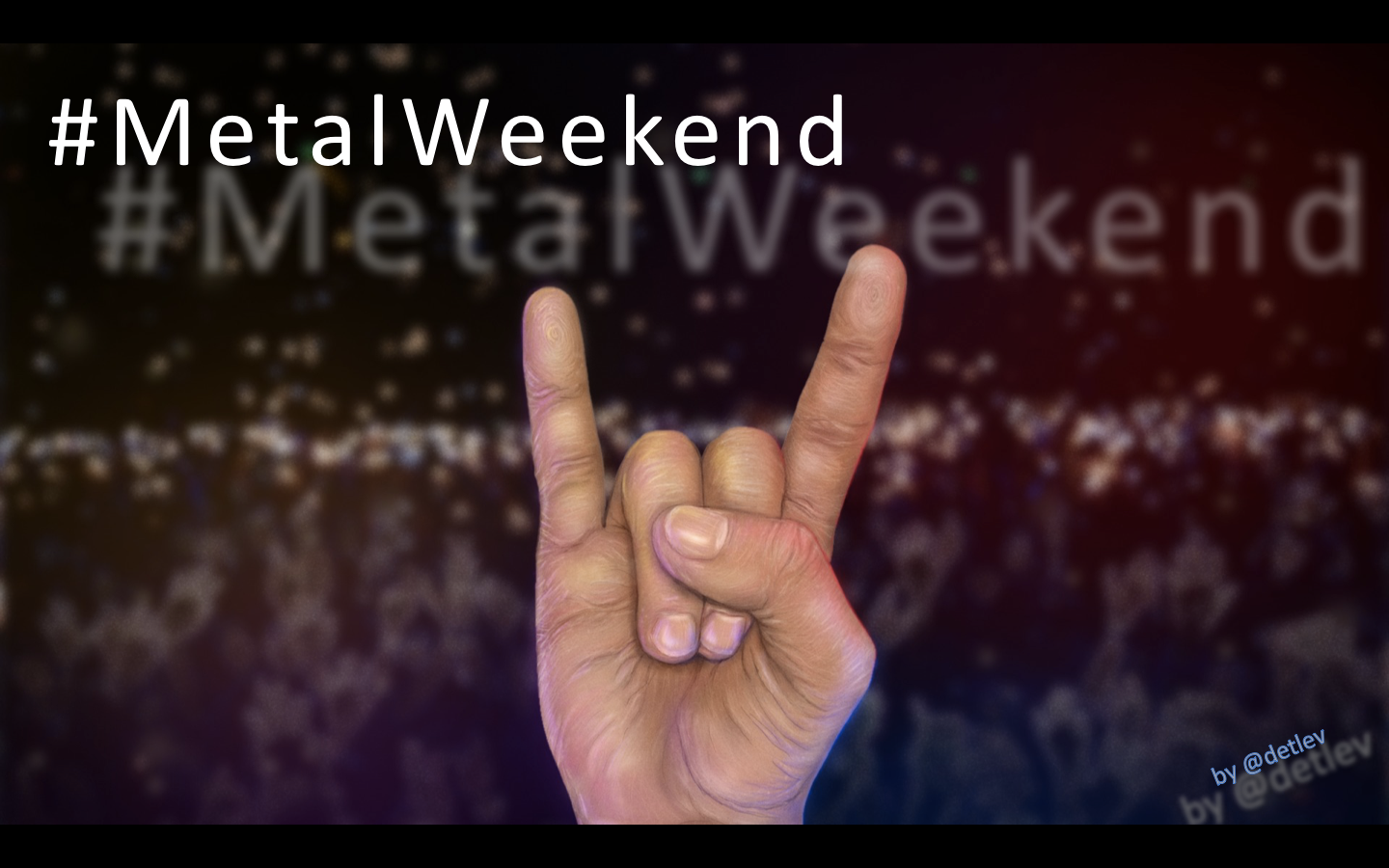 So, here we go. Bang your heads.
Every Friday Spotify gives you a playlist of new releases from bands that you follow. This week's new releases were very interesting, so let's have a look
Diamantis Picks of the Week
VAN CANTO - Melody (Official Video)
Bringing pure vocal power to the metal world since 2006, German metal a-cappella masters Van Canto are set to release their seventh studio album Trust in Rust , which will be out on August 10. This is the first single. A really unique band.
POWERWOLF - Demons Are A Girl's Best Friend (Official Video)
Moving to unique German power metalers Powerwolf and their latest release "The Sacrament of Sin" . This is the first single. From an initial hearing seems good and loyal to the style of Powerwolf. I see there is Deluxe Edition with covers of Powerwolf song from other bands and this makes the release even more inticing.
FATES WARNING - The Light And Shade Of Things (Live 2018 / OFFICIAL VIDEO)
Fates Warning have released a live album called "Live Over Europe". This tour included Athens , the album includes tracks recorded in Athens , I was there , so I am part of music history !!! This is the official video clip.
These are my picks for this week .
Listen to music , listen to HEAVY METAL !
Play loud and STEEM ON !!!