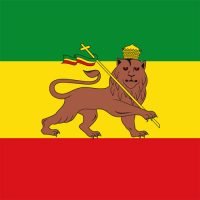 Mal wieder Zeit für ein bißchen Musik ! / Time for some music ! / Tiempo para algo de música !
Kosmikk - MusiC "Salalaleng Teng Riddim" (Sleng Teng 2.0) :-) [Ragga/Reggae - Riddim/Beat 2018]
Kosmikk - MusiC
stands for handmade Music...
all loops are created by me on a 49 keys Masterkeyboard...
all melodies, harmonies, rhythms and arrangements are created and composed by me...
as a music-teacher, stage and studiomusician i gathered experience in music-genres from a to z, namely avantgarde, blues, crossover, folk, funk, fusion, gospel, hiphop, jazz, pop, reggae (roots, ska, dancehall), rnb, rock - to cut it short in so called popular music as well engaged in covers but also in originals ...
fortunately i also had the chance to engage for some time in the study of so called serious music...
in my new project Kosmikk-MusiC i want to go on finding my own style, which may be influenced by different existing music-genres but will not fit in one of them and even may shock the listening habits of a broader audience from time to time...
we will see what the future may bring... let me thank you for your interest in my channel and my music...
i would be quiet #happy about some thumbs, abos, comments and if you share some tracks you like on my channel with your friends ...
Please support our works !
Thank you very much !