El dia de hoy, hace unas horas atrás llegue a la casa aqui en mi nueva residencia en Riohacha y mi alegria tras haber comprado una cajon para empezar a tocar junto a mi hermano me inspiró a cantar una de las bachatas que me encantan del Maestro Juan Luis Guerra "Mi Bendición", un karaoke que tenia tiempo sin cantar, decidi grabarme y a la primero esto fue lo que salió.
¡Espero que les guste!
Pd: Habia calor como siempre aqui y la mosca queriendo robarse el show, pero poco a poco acostumbrarme a mi nuevo lugar.
Espero pronto subir contenido de más calidad, en sonido y visualmente.
El nuevo juguete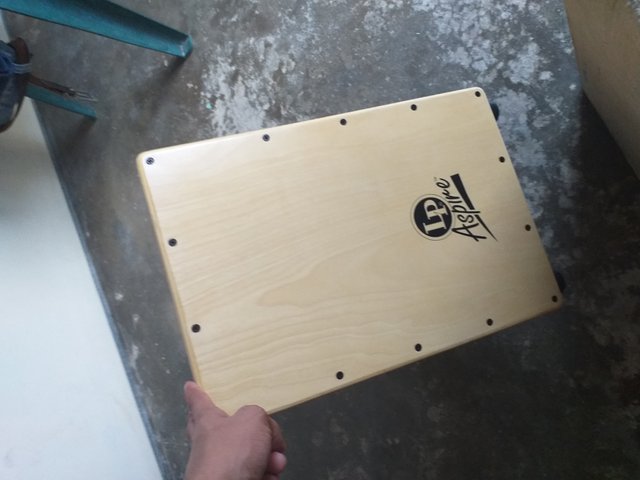 ---
Today, a few hours ago I arrived at the house here in my new residence in Riohacha and my joy after having bought a drawer to start playing with my brother inspired me to sing one of the bachatas that I love about Maestro Juan Luis Guerra "My Blessing", a karaoke that had no time to sing, I decided to record myself and the first one was what came out.
Hope you like!
Pd: It was hot as always here and the fly wanted to steal the show, but gradually get used to my new place.