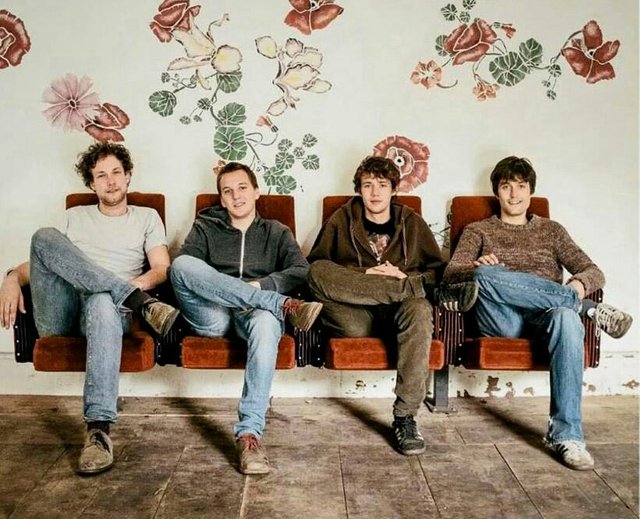 ENG:
I know that a lot of people already knew them and in Germany they are
seriously, famous celebrities but I would like to introduce them. Though
german never was my favorite language (I hate it) and seemed to be tuneless,
this group changed my opinion. They making music which the most important
element is vocal. Voice of Henning May is amazing, this young man sounds like
he has 40 years and be alcoholic. Band was founded in 2011 in Cologne.
I honestly recomened their tracks
PL:
Wiem że wiele osób już ich zna, a w Niemczech są już poważnymi celebrytami
ale mimo to chciałbym was zapoznać z ich twórczością. Choć niemiecki
nigdy mi się nie podobał i wydawał mi się niemelodyjny i niemuzyczny, ta grupa
zmieniła moją opinie. Wykonują oni muzykę w której głos jest jednym z najważniejszych
instrumentów i to on gra pierwsze skrzypce. Głos wokalisty tego zespołu jest niesamowity,
ten młodzieniec brzmi jakby był 40 letnim alkoholikiem, a ma dopiero 26 lat.
Zespół został założony w 2011 roku w Koloni. Szczerze polecam ich utwory.
Spotify:
https://open.spotify.com/artist/23xqmJEN3oVxwzqtNIyR5m
Tracks:
Oft Gefragt - AnnenMayKantereit

Barfuß Am Klavier - AnnenMayKantereit

Pocahontas - AnnenMayKantereit