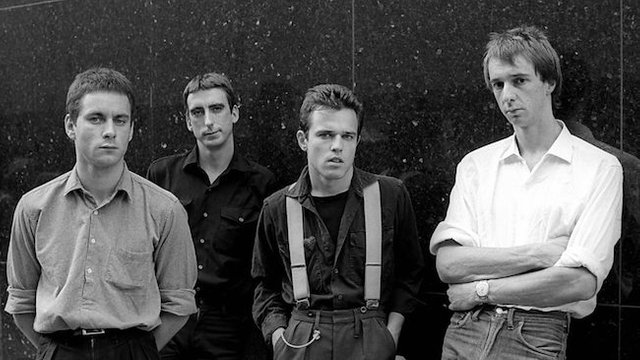 Wire - I Should've Known Better
Wire were formed in 1976
in London, England by Colin Newman, Bruce Gilbert, Graham Lewis, and Robert Gotobed. They began as a punk band, but always had a penchant for the experimental, which shaped their sound over their career, and allowed them to evolve and change as the punk scene began to change. Their music ranges over a wide spectrum of genres and sounds, from poppy, catchy punk, to ambient noise/drone/no-wave sort of stuff, and everything between.
This is opening track
to the band's 1979 album 154. Despite the experimental weirdness, the album made it above 40 on the British Albums Chart, which is the band's "high point" as far as mainstream attention goes. The lack of drums on this track is really interesting, with the heavy guitars and vocals doing all the heavy lifting. I also love the dynamic shift in the song, it begans rather quietly, and by the end has turned into a really dark, intense song. This song (and the album as a whole) is pretty dark generally, and avoids most of the poppier influences of their previous two releases.
Enjoy today's song! Thanks for checking out my blog, and Steem On!
---
---
---