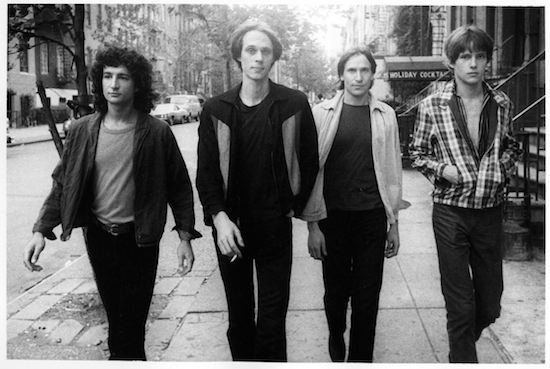 Television - Ain't That Nothing
Television are one of the most
interesting bands of the NYC Punk/New-Wave scene of the late '70s. They were formed in 1973 by Richard Hell, Richard Lloyd, Tom Verlaine, and Billy Ficca, though Richard Hell later went on to form other bands, including the legendary Voidoids. Television had an extremely original sound, clearly taking some influence from early rock and roll harmony-wise, but utilizing the guitar in more modern ways, with a more angular style.
This song is from the band's
2nd full length album Adventure, released in 1978. This album has a bit more of a rockabilly/country-western/50's rock vibe, though there is still that element of originality in their use of the 2 guitars. The Chorus Vocals/Melody in this song are a bit more straightforward than anything on their first release, perhaps a little less experimental/envelope-pushing, but I still really enjoy it. There's something nice about a band having clearly defined differences between albums, it's interesting to hear how they morphed over time.
Enjoy today's song! Thanks for checking out my blog, and Steem On!
---
---
---