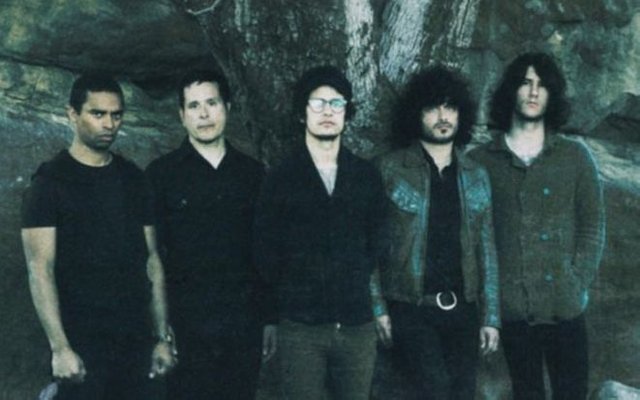 The Mars Volta - Cicatriz ESP
The Mars Volta were a very
important band in my youth, and are definitely one of my all time favorites. They were formed by Cedric Bixler-Zavala and Omar Rodriguez-Lopez after the breakup of their previous band, At the Drive-In. Rodriguez-Lopez's guitar work had become increasingly experimental and crazy towards the end of ATDI, and he continued down that path even further with this group. The Mars Volta incorporated a lot of ideas from '60s and '70s prog. rock, in addition to experimentation with latin, jazz, psych. rock and hardcore/punk themes. The band had a number of lineup changes, but have had some notable musicians in the group, including bassist Flea, guitarist John Frusciante (both of Red Hot Chill Peppers fame) and bassist Juan Alderete (Racer X, session player, toured with Deltron 3030 and Marilyn Manson).
This song is from the band's
first full length album, Deloused in the Comatorium, which was released in 2003. It has some of their most experimental material on it, and shows Lopez's evolution as a guitarist on each track, particularly in the drawn out jams, which use some incredible (and incredibly weird) tones and effects. This song is one of my favorites on the album, I love the super heavy groove of the Verses, and how the bass, drums and rhythm guitars all lock in together perfectly. The Chorus vocal melody is relatively straight-forward, but everything underneath is super wild, with dissonant guitar lines and insane drum fills, which creates a completely unique sound that is all their own.
Enjoy today's song! Thanks for checking out my blog, and Steem On!
---
---
---
---