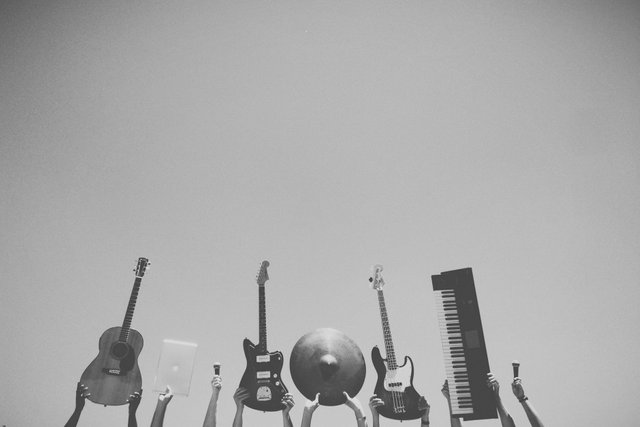 Source: pexels.com (free stock photos)
How to Not talk to a Musician
This post is not to disrespect anybody, it is more of an educational post about how 'we' most musicians and music makers feel especially being in the crypto space and blockchain communities like Steemit.
Most people expect us to be expert bloggers; so many are but most are not and probably the reason being is that most musicians don't like to talk a lot or have the writing abilities and expressions with 'words', they tend to love spending their time at home playing with music instruments or trying to make music or write and record vocals, this is kind of our way to communicate...
On the other hand, I noticed we don't have too many music heads in the community as we are a small niche and most non-music people tend to judge or comment about our content not based on the music we create and share but more on the quality of the post "The writing part" and this is were lots of us musicians get irritated, demotivated and sometimes it causes a dispute in some blockchain communities.
Again I am raising this as not many people might be aware of this or intentionally wants to go out there and put ever musician down, I am kindly just asking you to please be more sincere give the musician a chance, listen to the music and leave a sincere message about the music as we love constructive feedback, we are also creators but we use different means to express and talk and our language is "Music".
With that said; I would like to share a few tips with you on 'How to not speak to a musician'
What's Your Real Job?
Dah...
Are You Trying To Be A Musician?
Are you trying to be a jack fruit?
When Am I Going To Hear You On The Radio?
When your radio plays better shit
You Sound Like…
Most musicians don't like to sound like everyone else, maybe your intentions are nice but for a musician or at least most they like to feel original
It Will Be Great Exposure
Exposure doesn't pay the bills, meaning it's free. No Thanks
---
Let me know your thoughts on what I wrote and if you would like to see more content like that, also if you are interested to hear any of my music production you can check out my work on my Dsound page here If you like what you hear feel free to leave me a comment and let me know your feedback, Salute!