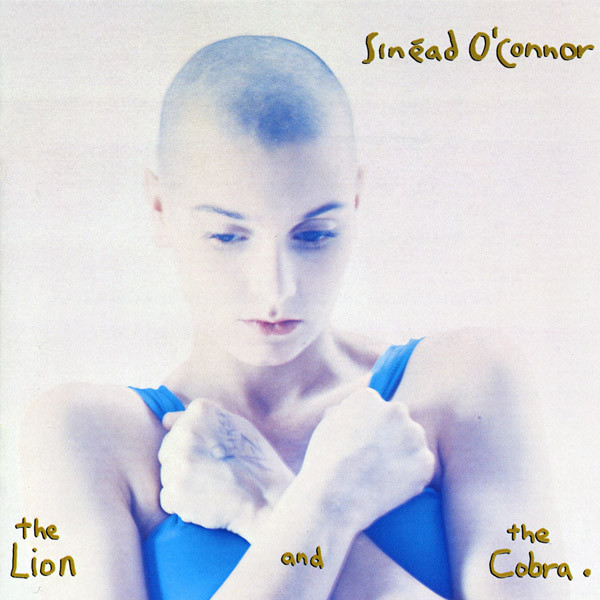 SINEAD O'CONNOR
THE LION AND THE COBRA
1987-CHRYSALIS
Produced By SINEAD O'CONNOR
Jackie
Mandinka
Jerusalem
Just Like U Said It Would B
Never Get Old
Troy
I Want Your (Hands On Me)
Drink Before The War
Just Call Me Joe
You can say whatever you want to about Sinead O'Connor...but she is one talented individual. Years before her huge hit with Prince's "Nothing Compares 2 U", and her controversial ripping of the Pope on SNL, her debut album, The Lion And The Cobra, shows a 20 year old O'Connor as a major musical force. The album houses minor hits with "Mandinka", "Troy", and "I Want Your (Hands On Me), but is a powerful album throughout. O'Connor's voice is the reason...she's a great, emotional singer who can lull you to sleep and scare the bejeezus out of you within seconds. This album made her a star in the making, long before she became a walking controversy. Easily one of the best debut albums of the 80's, it's too bad that her later actions would cloud her musical abilities. But you can hear the best of them here.
O'Connor continues to record, and she also continues to be controversial. She was never better than on this album, though. It's easy to forget just how good she can be...this album preserves that.
This is album #120 in an ongoing series.