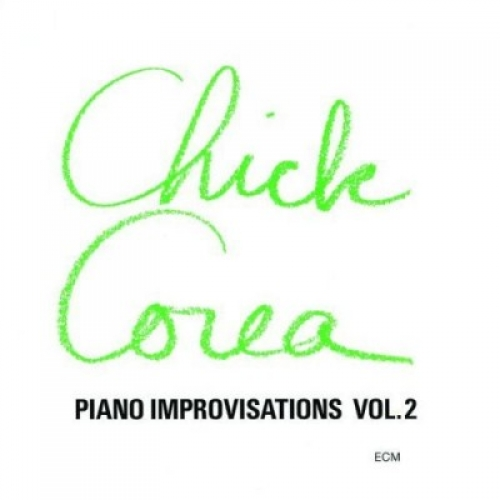 CHICK COREA
PIANO IMPROVISATIONS VOLUME 2
1972-ECM
Produced By MANFRED EICHER
After Noon Song
Song For Lee Lee
Song For Thad
Trinkle Tinkle
Masqualero
Preparation 1
Preparation 2
Departure From Planet Earth
A New Place
Keyboardist Chick Corea has always been at the front of the jazz fusion movement, from the 60's with Miles Davis to his days with Return To Forever and various other bands. But this 2 part series is just what the title implies...solo piano, no other instruments. It's actually a beautiful recording, with Corea taking center stage by himself. Jazz is not something easily done by yourself, but he pulls it off. These 9 pieces are simply great.
Corea continues to work in many areas, including as revised Return To Forever lineup, and is still playing fusion. The Piano Improvisation series is a great way to hear just how talented he really is.
This is album #119 in an ongoing series.