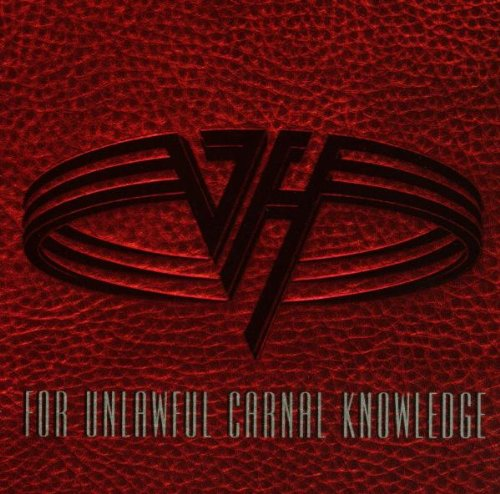 VAN HALEN
FOR UNLAWFUL CARNAL KNOWLEDGE
1991-WARNER BROTHERS
Produced By ANDY JOHNS, TED TEMPLEMAN & VAN HALEN
Poundcake
Judgement Day
Spanked
Runaround
Pleasure Dome
In 'N' Out
Man On A Mission
The Dream Is Over
Right Now
316
Top Of The World
This is Van Halen's 9th album, and the 3rd of the Van Hagar era. It's also their last gasp of stardom. The album marked a move away from the synthesizers they had been utilizing since 1984, and a move back to the harder rock sound of their earlier albums. Some of the tracks are excellent..."Right Now" may be the best of the Hagar era, and the album contains several hits. But just as many of the songs are lacking. "Poundcake" is embarrasing just to listen to. The album is uneven and sounds like what it is...the last gasp of relevance from a major band.
The album title came from Sammy Hagar's passion about censorship. He wanted to simply call the album Fuck, but was talked out of it. The album hit #1 on the charts, and spawned 3 #1 singles. It also won a Grammy for Best Hard Rock Performance.
This is album #114 in an ongoing series.