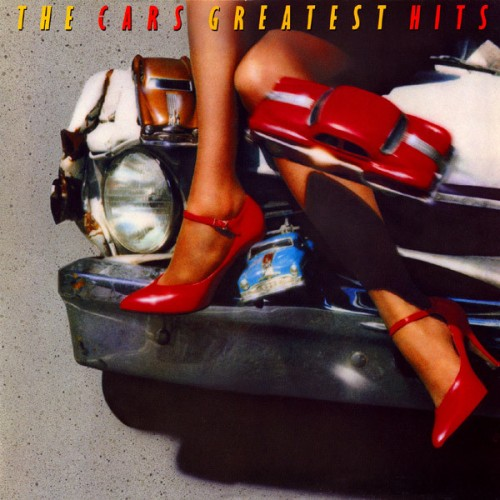 THE CARS
GREATEST HITS
1985-ELEKTRA
VARIOUS PRODUCERS
Just What I Needed
Since You're Gone
You Might Think
Good Times Roll
Touch And Go
Drive
Tonight She Comes
My Best Friend's Girl
Heartbeat City
Let's Go
I'm Not The One
Magic
Shake It Up
By 1985, The Cars were finished. They had just one horrible album left in them, and they were done. But they were a great singles band from 1978 through 1984.This does the job as far as the big hits are concerned, but the later release of Just What I Needed: The Cars Anthology does a much better job. The songs here are all great, but they are placed in random order rather than chronological, and there could be more worthy tracks that just aren't here. "Tonight She Comes" was previously unreleased,and the rest are from the band's first 5 albums. No liner notes and skimpiness make this only okay.
The Cars were a great band for their period. They wrote great songs, and their recordings were expertly done. They were even successful on MTV, despite the goofiness of Ric Ocasek. The recent reunion with Todd Rundgren, though tempting, is not somewhere I really want to go. The Cars should be remembered for what they did in the 70's and 80's. I can't imagine that songs like "Drive" and "Heartbeat City" sound as good played today as they did with the original band.
This is album #112 in an ongoing series.