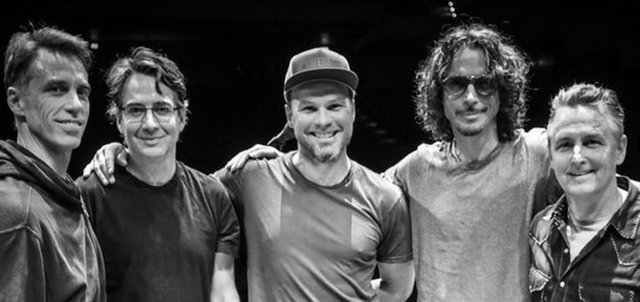 Temple of the Dog is another band I had chalked up to my list of bands I never thought I'd get to see perform. Once again, I was happily proven wrong.
For those who don't know, Temple of the Dog is basically Pearl Jam with Chris Cornell on vocals. The project was meant as a tribute to Mother Love Bone's Andrew Wood, who tragically died at age 24. They've only released one album (at the time of this post) and have never toured until this year, 25 years later. (I started this post in 2016.) Cornell even joked about it, saying they've been rehearsing for the tour for 25 years. The grunge movement has come and gone, but judging by the crowd, there are still MANY devoted fans.
The show was at the Forum in Inglewood, California. (A suburb in Los Angeles close to the airport. The Lakers used to play there.) I had never been, so part of the excitement was to check out a new, historic venue. I've since found out that a lot of my LA friends were at this show along with me, though I didn't see any of them at the time.
As usual, I wore my Big Lebowski tee to try to drum up some business. As I waited for my friend Anthony to arrive, I probably gave out about 20 cards. (Buy your tee by clicking the link.)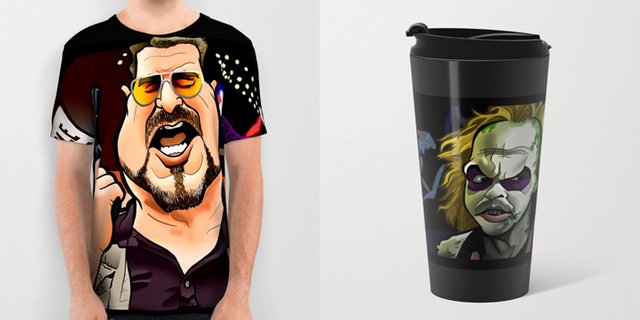 ---
Fantastic Negrito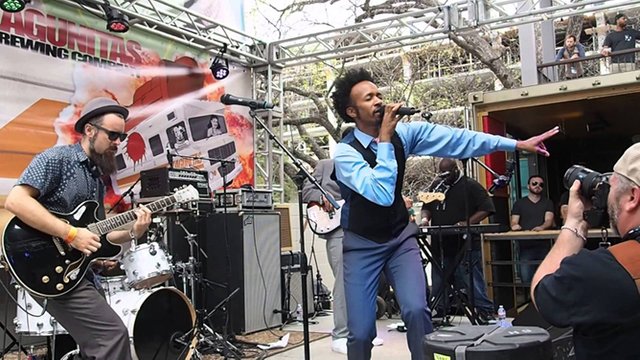 Anthony and I walked in about ten minutes late, and the opening act was already playing. Fantastic Negrito is the stage name of Xavier Dphrepaulezz, a former R&B major label musician and self-described "former narcissist." After some hard times, he's re-emerged with a new sound. He describes his new music as "black roots music for everyone." I think that's a good description for it. There were definite hints of jazz, blues, and some R&B mixed in with some more straightforward rock music.
While I enjoyed him and his band, I didn't really get a strong connection with the music until the last two songs. The penultimate was a fantastic cover of Lead Belly's In the Pines, also famously covered by Nirvana at their acoustic show in New York. This was a smart move, as grunge fans would certainly be familiar. The last song was even better, and the raw emotion really poured out. He definitely went off the stage on a high note, and sufficiently warmed the crowd for the main event. I've embedded a video of the last song, Lost in a Crowd.
Fantastic Negrito Setlist: Plastic Hamburgers | Scary Woman | Rant Rushmore | Hump Thru the Winter | An Honest Man | Night Has Turned to Day | In the Pines (Lead Belly cover) | Lost in a Crowd
Setlist: N/A
Sound: ★★★ out of 5
Energy: ★★★★½ out of 5
Live Performance: ★★★ out of 5
Overall: ★★★ out of 5
---
Temple of the Dog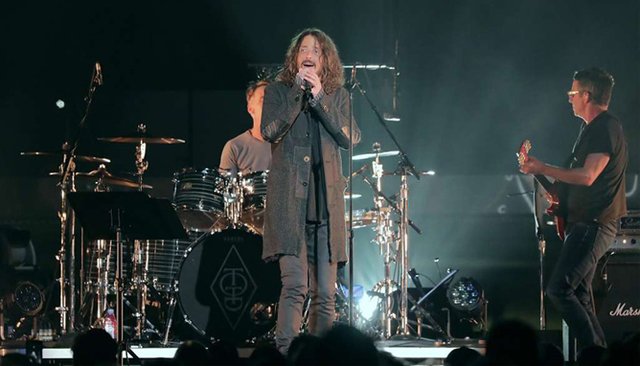 Temple of the Dog took the stage, and the sold out crowd erupted with cheers. The oval shape of the venue really helped amplify the sounds. Either that or all the pot smoke was finally getting to me.
I had seen Chris Cornell perform before, but I have never seen Pearl Jam, so most of the musicians were new to me. I was hoping they'd play a few Pearl Jam songs in addition to the Temple songs, but it was not to be. (Maybe due to a contractual thing?) Cornell chatted with the crowd between songs quite a bit more than he had when I saw him with Soundgarden. Soundgarden felt like a concert, with the elaborate visuals and tight song progression. Temple of the Dog felt more like a glorified jam session, with sparse stage decor, simple lights, and a more lax attitude about the time between songs. That's not really a compliment nor an insult, just an observation.
As Temple of the Dog is a tribute band to their friend Andrew Wood, Cornell talked a lot about him and his talents. They also played five Mother Love Bone covers, of which I didn't know any at the time, but I bought Mother Love Bone's discography after the show. If you're a grunge fan, you owe it to yourself to pick it up, it's good stuff.
Two things surprised me about this show: First, I expected Hunger Strike to be my favorite song. The crowd was disappointed to learn that Eddie Vedder was not on the tour with them, so he wouldn't be singing his part on the song. Instead, Cornell had the crowd fill in for him. It was fun, and sounded decent, but Vedder's absence was sorely felt.
The second surprise was the selection of songs. Since they only have one album of songs, and had quite a lot of time to fill, they played a lot of cover songs in addition to the Mother Love Bone covers. I thought some were more successful than others; the stand outs for me were the covers of Achilles Last Stand by Led Zeppelin and Hey Baby (New Rising Sun) by Jimi Hendrix. Hendrix himself played the song at the same venue in 1970, which is a cool piece of music history trivia for you.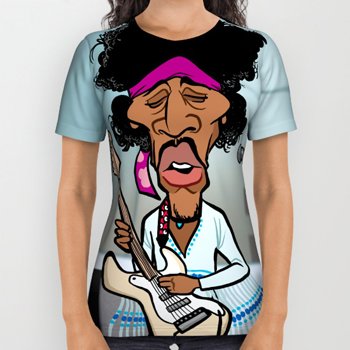 Good company, good music, good times. A night well spent.
Temple of the Dog Setlist: Man of Golden Words (Mother Love Bone song, piano instrumental) | Say Hello 2 Heaven | Wooden Jesus | Call Me a Dog | Your Saviour | Stardog Champion (Mother Love Bone cover) | Stargazer (Mother Love Bone cover) | Seasons (Chris Cornell song) | Jump Into the Fire (Harry Nilsson cover) | Four Walled World | I'm a Move (Free cover) | Pushin Forward Back | Hunger Strike | Hey Baby (New Rising Sun) (Jimi Hendrix cover) | Heartshine (Mother Love Bone cover) | River of Deceit (Mad Season cover) | Holy Roller (Mother Love Bone cover) | Reach Down
Encore: Man of Golden Words (Mother Love Bone cover) (included snippet of Comfortably Numb) | Baby Lemonade (Syd Barrett cover) | Times of Trouble | Achilles Last Stand (Led Zeppelin cover) | Holy Holy (David Bowie cover) | Fascination Street (The Cure cover) | War Pigs (Black Sabbath cover)
Encore 2: All Night Thing
Setlist: ★★★ out of 5
Sound: ★★★★ out of 5
Energy: ★★★★ out of 5
Live Performance: ★★★½ out of 5
Overall: ★★★½ out of 5
---
Thanks for Reading, Please Help
I'm an artist! Hire me or buy merch at http://www.binarygod.com