Hiya!!
As you some of you might know, I submitted my song
"Funky Jazz Monkey" into HOFA Song-Contest!!
---
This is so flipping OHmazing!!!!!!

Thank you to everyone that voted for me already, I am utterly grateful!
I made it into the Top 20 & at the moment
I am ranking on 7th place, whoop, whoop!! 🙌🎶❤️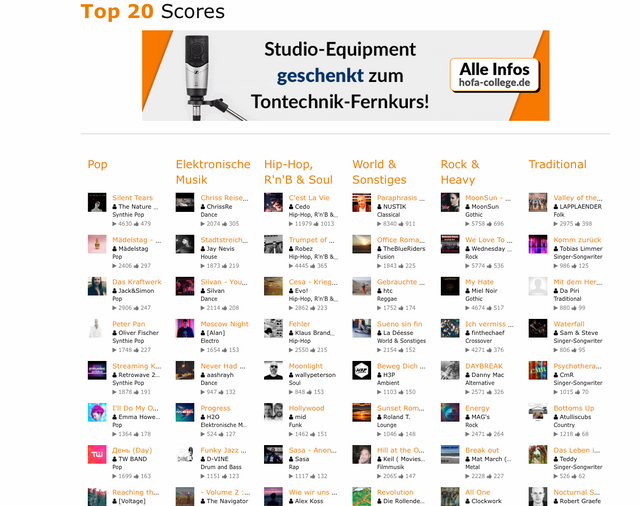 Here is the thing,
I would need 4 more votes to hit 6th place & 9 for 5th, is there any chance you ( the wonderful human-beans that haven't voted yet )
could help me out???
The voting ends on the 26th of August ( in 3 days!! ), the announcement of the winners and awardees is on September 2nd!
You do not have to register, just vote, confirm that you're not a robot, voila, you've made someone (me) super happy <3
.
German:
https://hofa-contest.com/song/2786/
English:
https://hofa-contest.com/song/2786/
.
It also would be highly appreciated if you could spread the word. <3
Thanks so much for your support in advance!
Super huggins, D-VINE ❤️