First there was a sketch, a brilliant sketch, sketch like no other. It was a simple minimalistic song made in Ableton - a groove, some synths, some lyrics. The thing with sketches is that, by their nature, they are perfect - every little blunder, the inconsistencies, random studio noise - it all ties up together the perfection of the sketch. That's why it's much easier to make a good sketch than a song. Sketch just comes out. Songs need work. 
---
The birth of a sketch.
---
I have lost my way some time after working on this song with my band. At the beginning, everything is great because it's new. But that does not last long. For me, the biggest mistake I did was listening to my bandmates about playing guitar on this song, although it was created on a synth. This struggle to incorporate the guitar has been giving me headache. It just doesn't work. I felt empty and anti-creative when I was trying that. So yesterday I had a listen to the old recordings - mostly myself and electronics - and it is so much better. The sketch is better than the song. That cannot be. 
---
We played the unfinished song a couple of times - it skewes the real perception.
---
I took some time and tried to develop the song to sort of create a theme. The song needed some harmonic elaboration, so I partly used my old guitar riff and merged it into a single weirdy melody. This is much better. It's important that I finally invented another chord for the song. It was just kind of A, real flat all the time - now I got this F# which sounds like somewhere between a parody and drama. Kind of like evil Broadway. Right?
---
Ta-da! Does it sound at least a little bit like Gorillaz?
---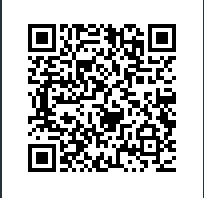 3KGyvwaxusba2wmCqWnVFQxHbBtLPsQ1zy