This is my entry for #music.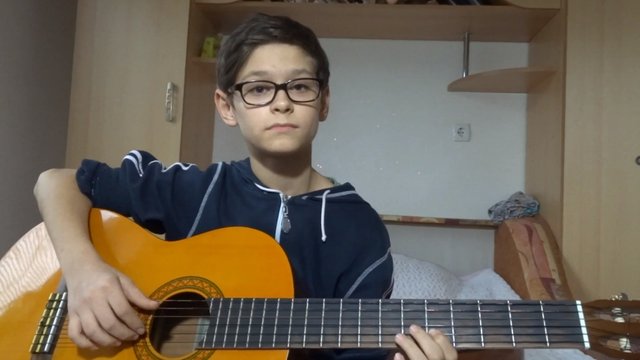 Last month my son was very fruitful. He worked on one guitar composition after another. I hardly managed to upload new videos to our two YouTube channels. I had to alternate. One of the songs in the period December-January was the melody Sweet home Alabama
I look at the photo that was published above and remember all the difficulties that my son had to overcome in order to achieve what he is doing today. Now he is not just playing the guitar, he is playing an incomprehensible game with a guitar, they have found a common language that I don't understand, but I like it.
Author @barski
Ukraine