Alcest - Les Voyages De L'Âme (2012) #Review
Hello friends, on this occasion I will present another album by the wonderful French band Alcest , which is led by the multifacetic Neige. At first I outlined the first two albums of this band, which are undoubtedly the best, where there is more experimentation in the band, creating a genre like "Blackgaze", combining elements of black metal, as its depressive features and some voices, with elements of shoegaze and post rock, to give this music an epic and fantastic sense. I think this music is impressive, do not be scared if you think it's not worth it for being black metal, it has a fascinating sound
---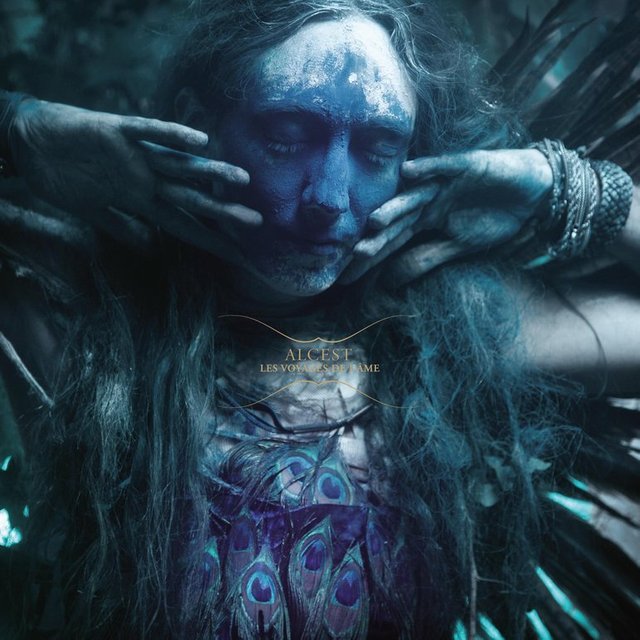 Source
---
Alcest has gone through a series of changes throughout his small discography, in which he was laying foundations in one genre more than in another, and that was the case of this album, where the music of alcest leaves a little more black metal to get closer to the sounds of post-rock and shoegaze. Creating a fascinating music full of melodies, that make you travel through a fantastic world, between depression, happiness and relaxation. With a very interesting theme and the voices of Neige impressive, both the clean and the guttural black metal
---
Les Voyages De L'Âme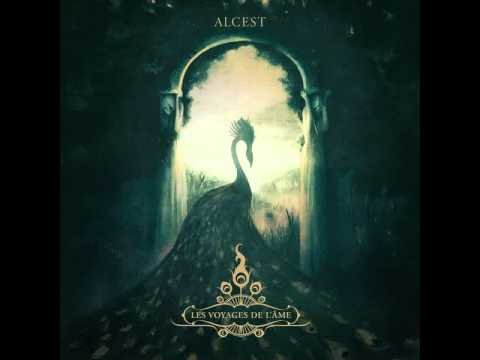 Album Cover
---
| | |
| --- | --- |
| Band: | Alcest |
| Album: | Les Voyages De L'Âme |
| Year: | 2012 |
| Genre: | Post-Rock / Shoegaze / Blackgaze |
| Country | France |
---
This wonderful album opens with an impressive song in all senses and is "Autre Temps" bathed in a relaxing melody, with a remarkable voice of Neige that reaches its maximum splendor in the choir, this song sounds perfectly like a Baroque Pop, one of the best of the album without a doubt. "Là Où Naissent les Couleurs Nouvelles" In this song some black metal voices are felt, despite clearly noticing the group's intentions to create delicate melodies. The third track has the same name as the album "Les Voyages de l'Âme", a song as beautiful and melodic as the same album
---
Autre Temps
---
We went to "Nous Sommes l'Émeraude". One of the most passionate cuts of the record, which reminds us of his first steps of desolation. The next song is a beautiful and angelic transition called "Beings of Light" is instrumental and is what opens the way to one of the most metal songs and at the same time pop of the album "Faiseurs de Mondes " My favorite song of the album without a doubt, as I mention it has the tendencies of black metal by the voices, but with catchy and very melodic pop riffs, a beautiful song without a doubt.
---
Les Voyages de l'Âme
---
The last part of the album loses a bit of strength, starts with a small cut, called "Havens" , of which I really do not have much to say. Finally we have a very interesting song, it is called "Summer's Glory" is very good and strange, since it has some characteristics not similar to the production of the album or that gives a different touch to close this album.
---
Faiseurs de Mondes
---
In conclusion we find another wonderful work by Alcest. Very melodic, sentimental and harmonic. All this despite its lower complexity, if we compare it with the 2 previous albums. It is a more accessible and predictable album, but it does not stop showing the good musical features of Alcest, now with a much more marked style and a bit far from its principles, even so Alcest is music, it is life.
---
If you want to listen to the whole album, you can do it in the next link, from youtube! Thanks for your time, Regards!
Les Voyages de l'Âme - Alcest (Full Album)
---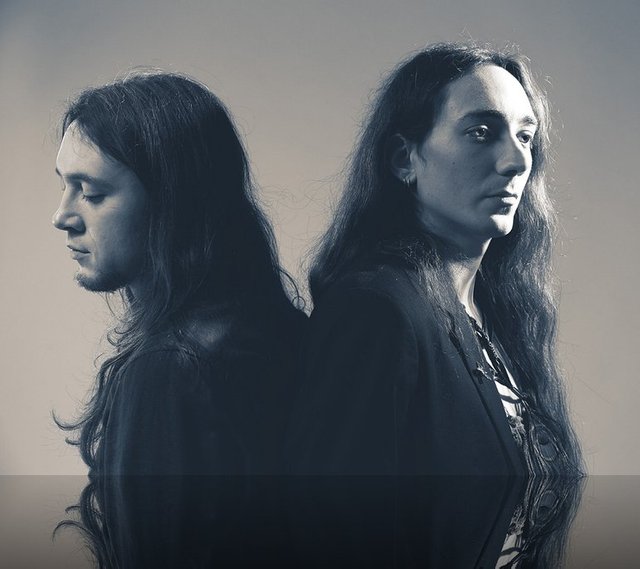 Source
---