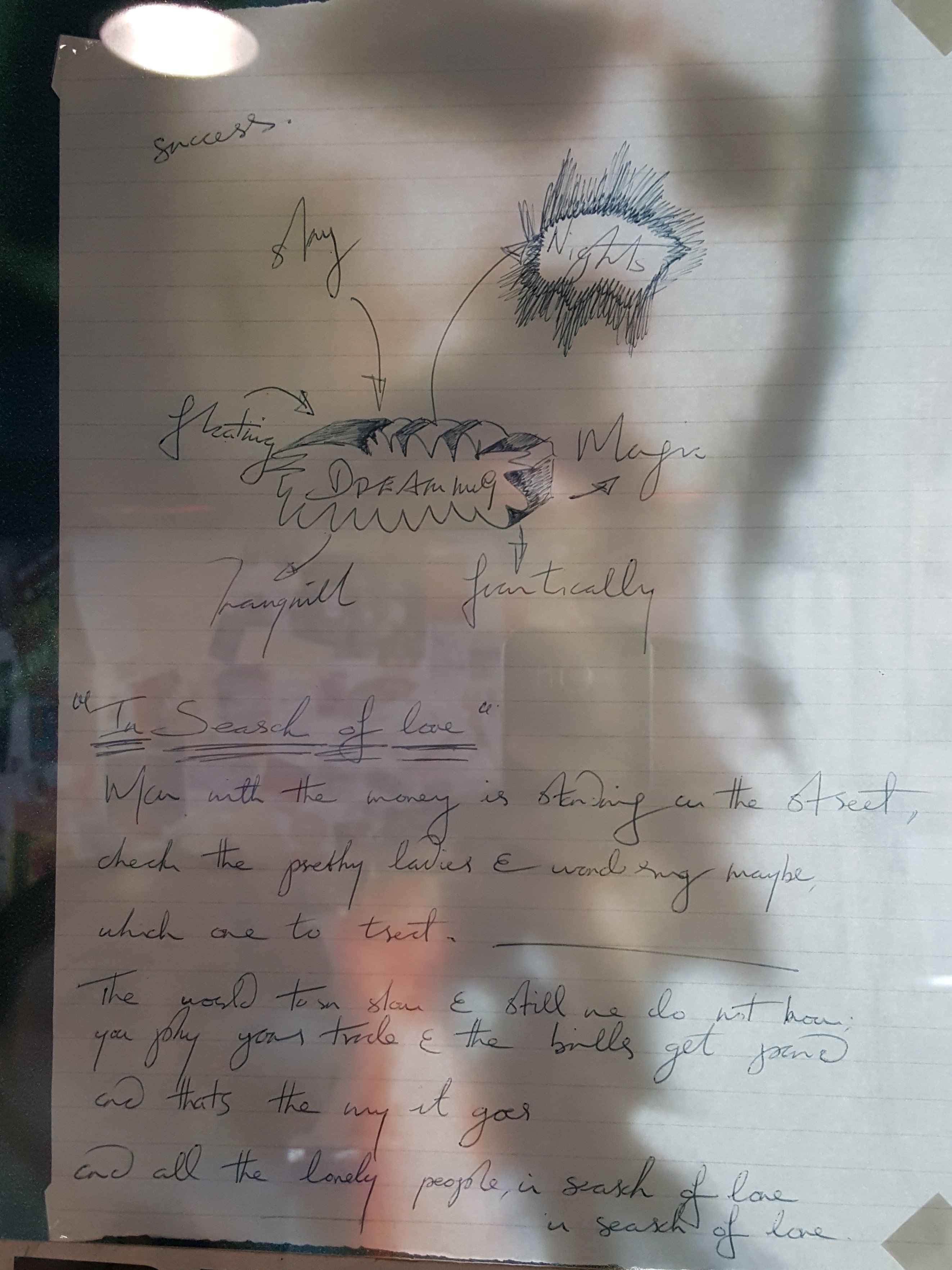 ---
Hello,

in Munich, there is a rock museum that is privately driven. The owners call it the highest rock museum in the world because it is located on the upper floor of the Olympic Tower in Munich.

It is very small and you pay no entry. The problem is the small display area is very limited. Only 2% of the objects that the museum owns are always visible. But that also has the advantage that you can always see and discover something new.

This time my eyes fell on a few sheets of paper where supposedly a song that was never published by Freddie Mercury stood. Freddie is for me one of the greatest artists in the world.

I have no further details about the song and could not decipher everything. Will write it down and if someone helps me with it, I would be pleased.

Freddie also lived in Munich where he had a good friend who recently died after him.


Hallo,
im München gibt es auch ein Rock Museum das privat getrieben ist. Die Inhaber nennen es das höchste Rock Museum der Welt weil es liegt in der oberen Etage des Olympiaturms in München.
Es ist sehr klein und man bezahlt kein Eintritt. Das Problem ist die kleine Ausstellfläche die sehr begrenzt ist. Es sind immer nur 2% der Objekte zu sehen die das Museum in seinem Eigentum hat. Das bringt aber auch den Vorteil das man immer etwas neues sehen und entdecken kann.
Diesmal sind meine Augen auf ein paar Papierblätter gefallen wo angeblich ein Lied das nie veröffentlicht wurde von Freddie Mercury stand. Freddie ist für mich einer der größten Künstler die die Welt hatte.
Ich habe keine weitere Details zum Lied und konnte nicht alles entziffern. Werde es unten schreiben und wenn jemand mir dabei hilft, würde ich mich freuen.
Freddie hat auch in München eine Zeit gelebt wo er eine gute Freundin hatte die kürzlich nach ihm gestorben ist.
---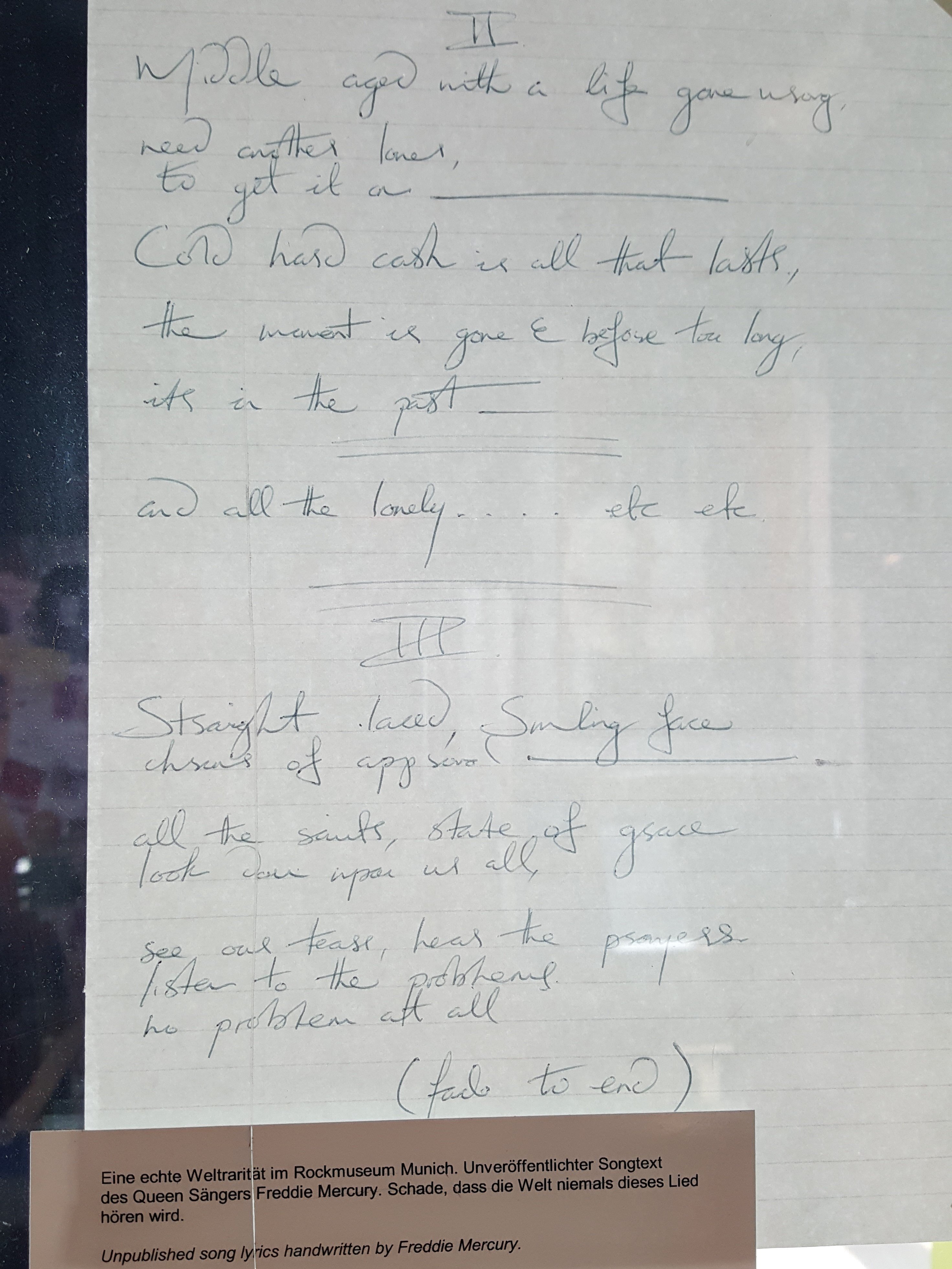 ---
In search of Love
---
I
Man with the money is standing on the street,
Checks the pretty ladies & wondering maybe
which ones to treat
The world tuns (....) & we still do not know,
you play your trades & the bills get (...)
And that is the way it goes
and all the lonely people, in search for love, in search for love
II
Middle age with a life gone wrong,
need another one,
to get it on______
Cold hard cash is all that lasts,
the moment is & gone before too long,
it's in the past___
and all the lonely .... etc, etc
III
Straight laced, smyling face,
chrisis of (...)____
all the sants, state of grace
look down upon us all,
see our tears, hear the (...)
listen to the problems,
no problem at all.
(fade to end)