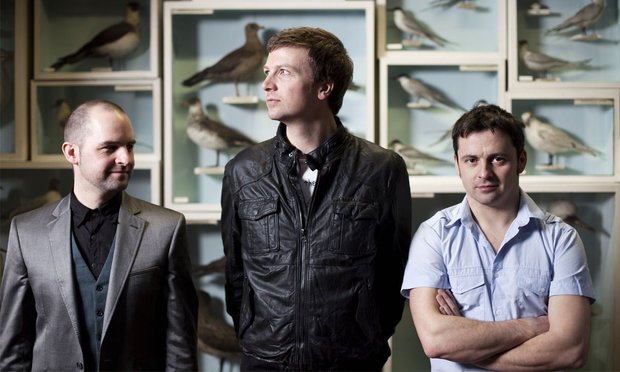 A couple of months ago I wrote about my hearing disability, and the impact that my electronic hearing aids have had on my life. I am grateful for them in many ways: I appreciate the fact that when I wear them, my hearing is close to a normal level. They enable me to go about my day-to-day life without too much difficulty.
And of course ... they enable me to appreciate music to the fullest extent I possibly can.
I have always lived with a deep sense of the value of silence. At night, when my hearing aids are removed, every sound I can hear is extremely muffled – and distant, as though it is coming to me from much further away than it actually is. The joy I feel when I listen to the full range of notes available within any given song is all the more real to me because I cannot always hear them. With my hearing aids off, I can hear deep bass notes quite well, but high-frequency notes and vocalisations are inaccessible to me.
I sometimes work as a turnstile operative in Croke Park, a stadium near where I live. Today, I am remembering one particular concert that meant a lot to me. Back in 2015, Ed Sheeran played in Croke Park, and his support act was Bell X1, an Irish band who have become well-known for their quirky, heart-stirring music.
Case in point: their delightful yet poignant 2016 song The Upswing, which tells the story of a couple who are trying to reconnect with one another.
I don't hold any strong opinions about Ed Sheeran. He's ... okay? I guess? 🤔 I don't know his music very well. However, I was very excited about Bell X1 being the support act. Their performance began an hour or so before Ed Sheeran's, and as soon as I heard Paul Noonan (the band's lead singer) singing that immortal line from Next to You – "I am not over you, can I get back under you?" – that was it. I was determined to pelt it up to the stage area and give the band my undivided attention, come hell or high water … but only after making sure there was a colleague nearby who could cover for me, of course. I like to imagine that I know how to be professional. 😉
When I heard the opening bars of Rocky Took A Lover a few minutes later, there was nothing for it but to close my eyes and drink it all in. Its strange but intensely moving lyrics about the eye of Orion, the Black Hole, and the fact that the sun will burn itself out one day, always send shivers down my spine.
It's difficult for me to choose a single 'favourite song' from Bell X1's entire back catalogue, as the type of music I enjoy tends to change a lot, based on how I'm feeling in any given moment. If I'm in the mood for a jaunty tune, for example, The Ribs of a Broken Umbrella is where it's at. The beautiful Eve is the Apple of My Eye speaks to me of the courage it takes to stand stand up for a love that seems hopeless or forbidden in some way. But if I were told, for whatever reason, that I could listen to only one Bell X1 song for the rest of my life, Rocky Took A Lover would come out on top.
There are quite a few beautiful acoustic performances of this song available on YouTube – choosing just one version to embed into this post was agonisingly difficult, as I don't want to overload it with videos – but the reason I'm embedding the one below is because Paul Noonan explains the inspiration behind the song before launching into it. I will give an honourable mention to another video linked here as well.
My silent prayer that they would sing Eve is the Apple of my Eye was answered two songs later. I also got the chance to rock out to the more up-tempo Flame and The Great Defector before finally going back to work – yes, I may have been standing there on my own, but I still (silently) rocked out. The only thing that could have delighted me any more was if they had sung I'll See Your Heart and I'll Raise You Mine (a quirky track about an angel and a devil playing poker in the Garden of Eden) or Snakes and Snakes … but alas, that was not to be. Still, it was a magical experience for me, reminding me exactly why I am grateful for the limited hearing I have.
Photograph of Bell X1 found on Entertainment.ie