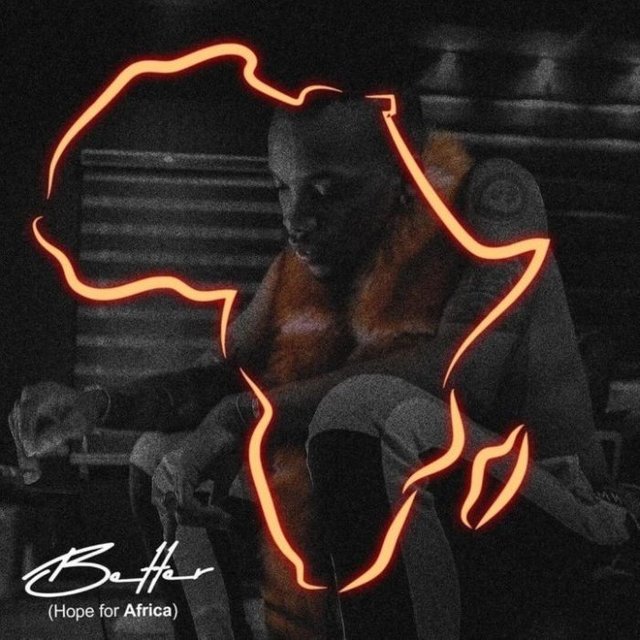 source
This song talks about my dear country, Nigeria. It apply to other countries, too, but all Nigerians can relate to this music. It's titled better. The song is all about making our country better than it is now. It is filled with Nigerian pidgin and as usual, I'll try to explain the meaning in proper English. Let's take a look at the chorus.
And i pray one day, make e better pass like this
Say make e better pass like this ooo
Say make e better pass like this oo oo
This is pretty much understandable. He's praying Nigeria will be better than it is today. Yes, one day we hope it will be much better. There are lots of things happening in the country and only the rich gets to benefit. The poor suffers at the end and always wish to leave the country at any slight opportunity. Trust me, it's a nice place to live, but some people just decided to be too powerful and the masses are suffering for it.
Tekno didn't actually tackle the problem or those responsible for the bad things going on. He was just concerned about our welfare and he hopes the country gets better. Although in the beginning of the song he mentioned something;
Dem go do like dem no see say food e no dey o
Dem go do like dem no see say road e no good ooo.. (Just tell me why)
Dem go do like dem no see say people dey suffer
This e nah yawa oo
It means they are acting like they aren't aware there's no food and good roads. They act like they don't know people are suffering. Who are the "they" here? That's a question having an answer everyone knows. Those in power use every opportunity to make money and act like everything is going fine. This is the twenty first century and some part of Nigeria still have issues with electricity supply. Yes, several companies and people might stop being rich if light is constant. Well, towards the end of the song, Tekno prayed for Nigeria and hoped for better days. We sing along and pray, too.
Money go yapa (money go yapa ooo)
Light e go dey (light go dey)
Plenty fuel like lager (like lager oo)
Because time e no dey (time e no dey ooo)
Isi ewu for sallah (Isi ewu)
Raba ti de (Raba ti de)
Naira equal to Dollar
Because time e no dey (time e no dey eheh eh)
We dey pray for prosperity.. (we dey pray o God)
For national security… (we dey pray o)
Make we no see calamity…(we dey pray o God)
Something like jagbajanti…(we dey pray o)
Money go yapa means there will be plenty money. There will be light follows. There will be plenty petrol and there's no time. Isi ewu is goat meat and Sallah is a Muslim celebration; there will be plenty of goat meat for the celebration. The lyrics is simply talking to everyone. We will have money to do things we want to do.
It's a good song with lots of message. Also, you can dance to it. I enjoyed every part of this song. I'm sure you will, too if you haven't listened to it before. You can click on the image source above to download it to your device.
Let's meet next week with another song.