Such a beautiful world... life really is a miracle!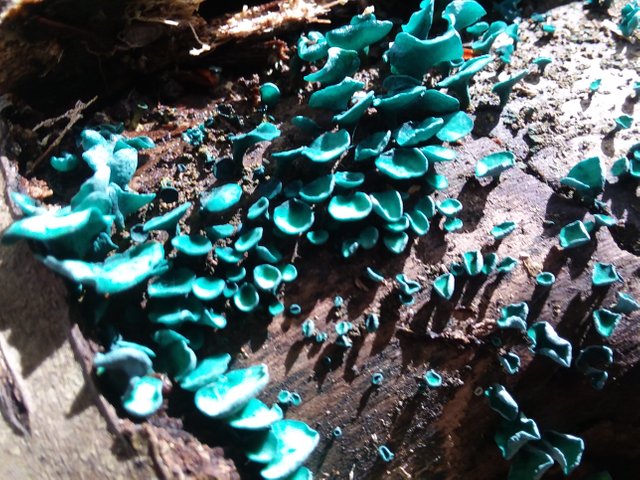 No filters, no special lense, just a cheap samsung phone with a camera!
You see those colors? I didn't think we had such beautiful and bright blue anything this far north of the equator. This is the kind of thing you see on coral and tropical fish!!!
These tiny little mushroom growing on a dead log are called Green Stain (very original guys, good job!), otherwise known as Chlorociboria aeruginascens... at least that's what my trusty field guide tells me.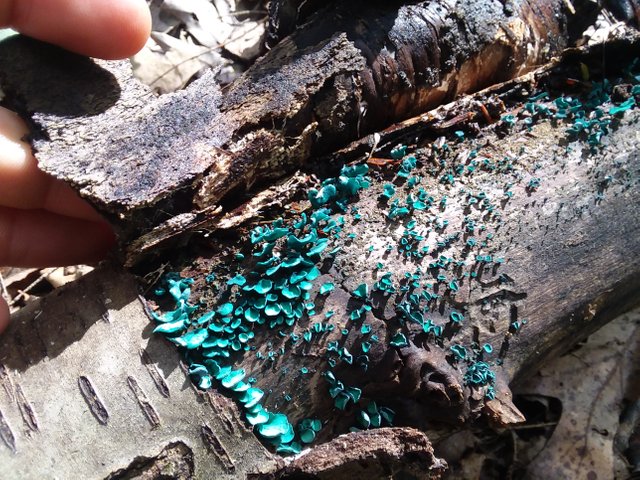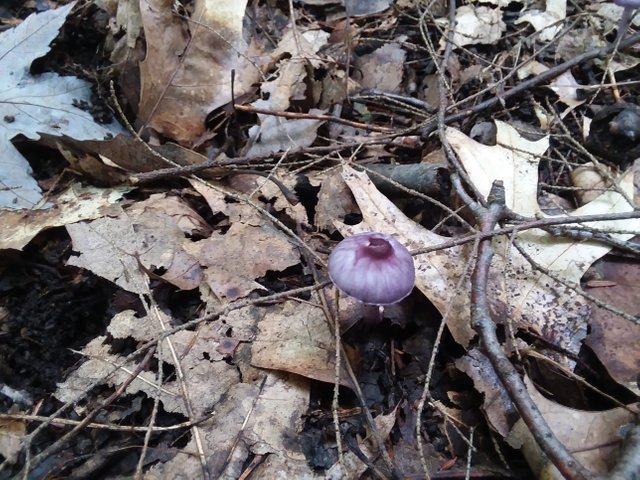 What about this cool purple guy, some kind of purple Mycena?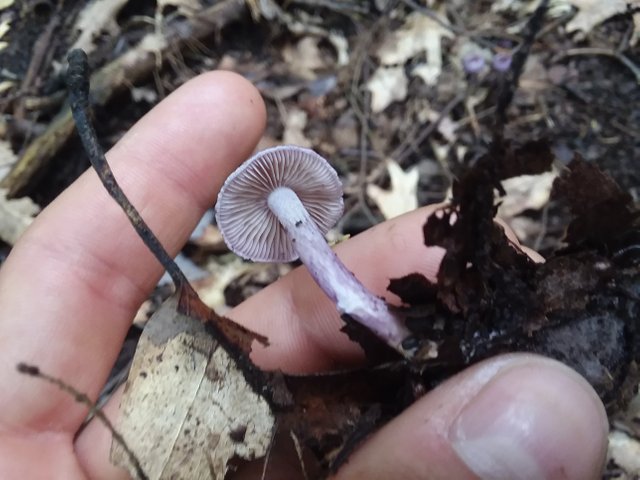 It is all so interesting. At least all this rain we've been getting is making me learn about mushroom. Now we need to find the hallucinogenic ones... No worries I will not try those either, not as long as I don't have multiple experts telling me they're good medicine 😁!
Have a beautifull day or night, weherever you are and remember we are all living a miracle!
AS ALWAYS... THANK YOU FOR LOOKING, YOUR SUPPORT IS GREATLY APPRECIATED

The @EcoTrain has made me very happy and proud to be a part of it, have a look at what other passengers have been writing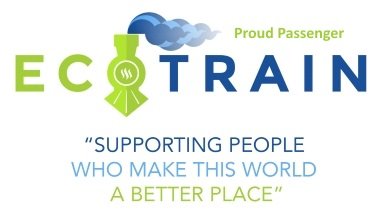 If you really want to know what is inside this Coconut, take a look at my Humans Of Steemit.
QUOTE OF THE MONTH: @Flemingfarm
If you don't like your surroundings, change them
If you don't like your situation, change it.
If you don't like your decisions, make different ones.
All of this leads to the life that YOU want to lead, not the one others want you to lead.
Life is like chess, always try and think at least 5 moves ahead, and if you can see the dead ends you can avoid them.

(If you want a quote of yours posted here for a month please let me know)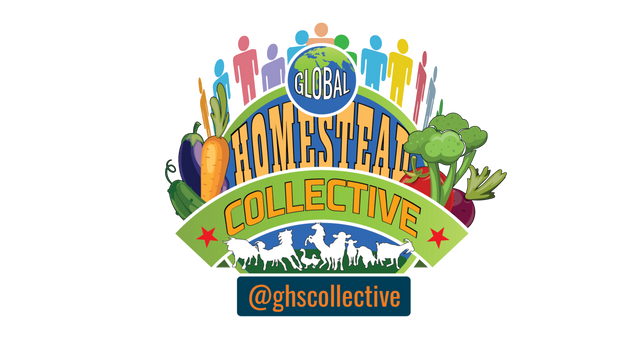 Join Us On Discord. https://discord.gg/hPJs5Rb

And don't forget… #DreamsComeTrue!

!