My mushroom pets have been busy this winter for this #mushroommonday by @balticbadger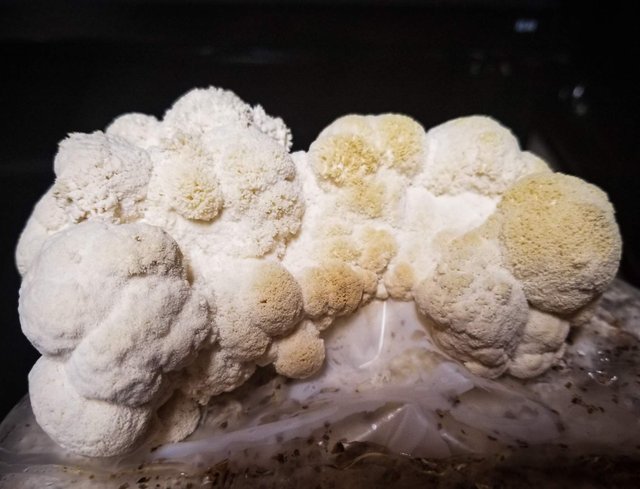 My lion's mane hatched another batch. Once it starts getting a bit yellow then its time to harvest.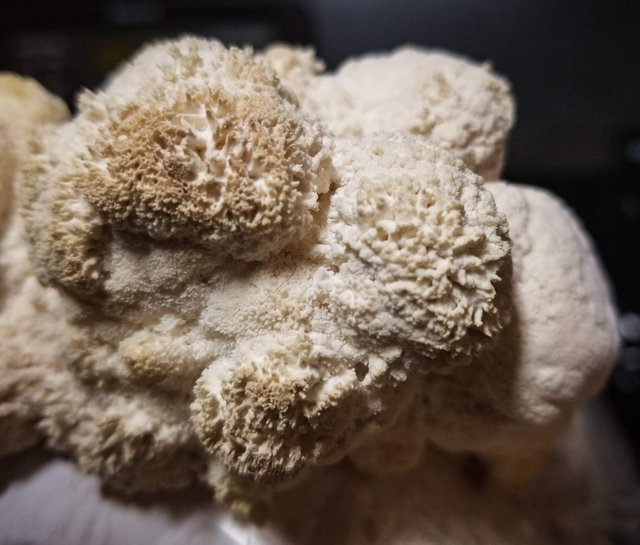 So far I think its a bit dry in my place and the mushroom starts getting yellow before it can start growing larger. The winters here in Chicago dry the air out, so I'll probably need to get another humidifier.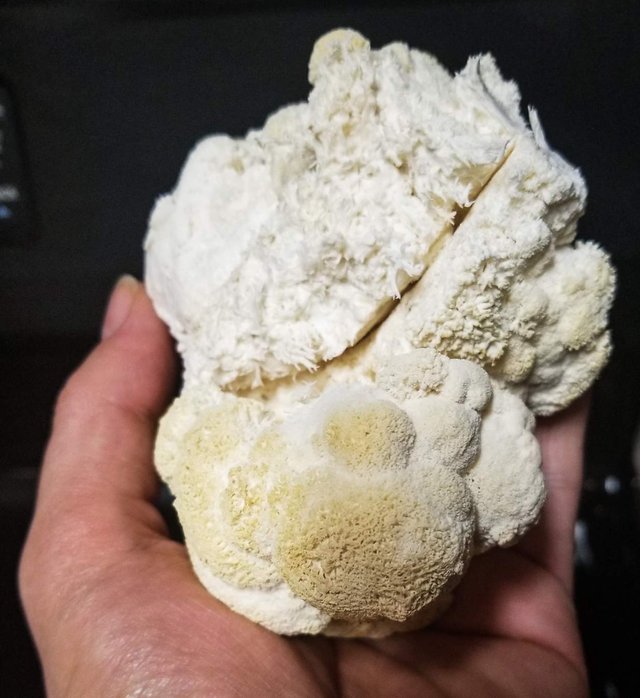 This week's batch is about the size of my hand.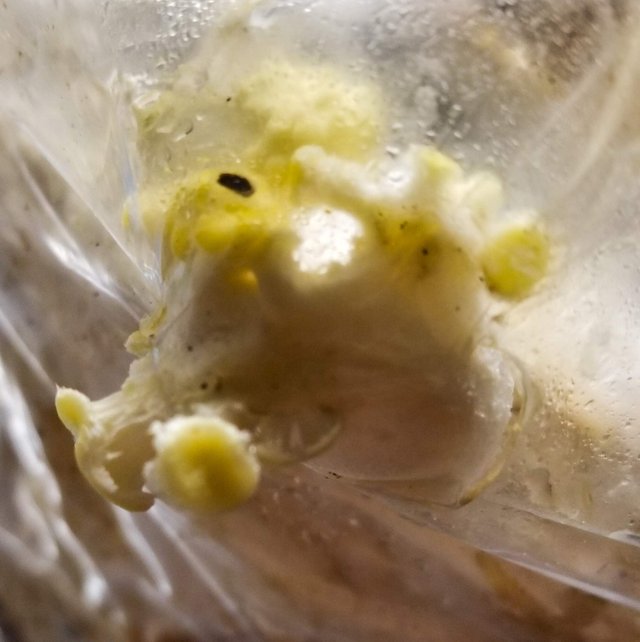 My golden oysters are starting another bloom.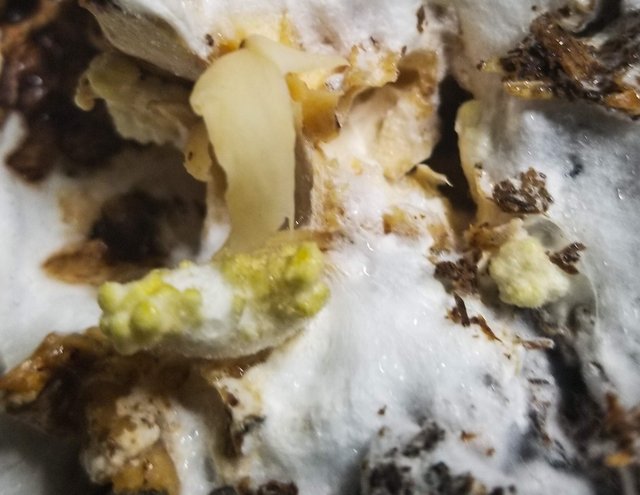 Here's a little clump starting out, surrounding it us a bunch of mycelium (the white fuzz).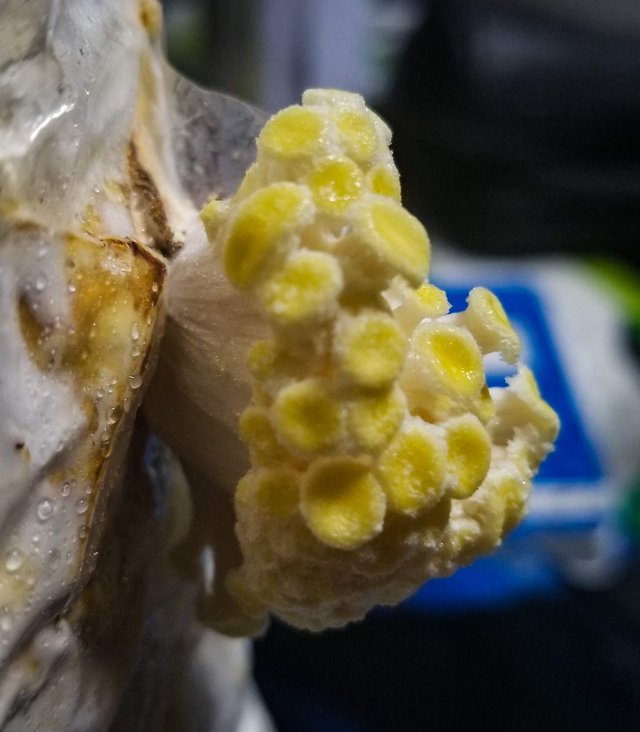 I cut a couple slices in the side of the block and now some clumps are growing out of the side. We'll see how these look in a couple days.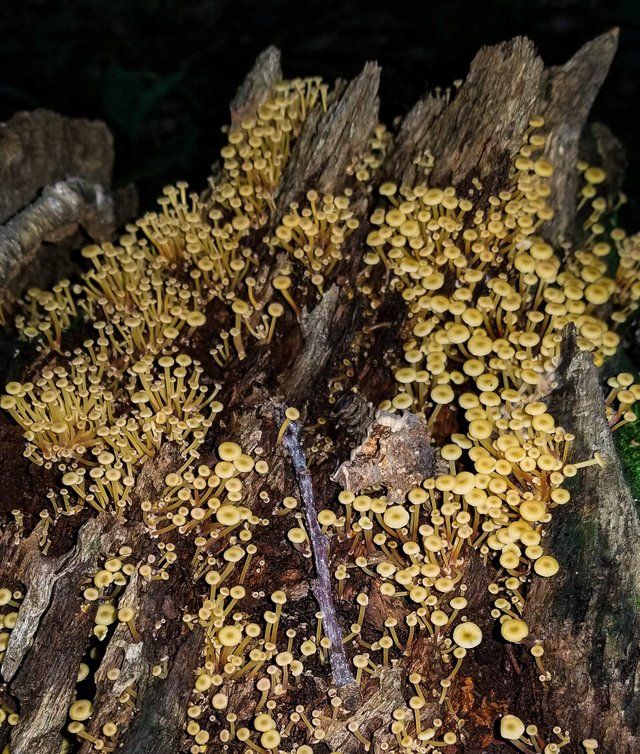 Here's another image I found from the archives of 2019's mushroom hunts. I've found a few of these clumps but haven't found an id for them yet.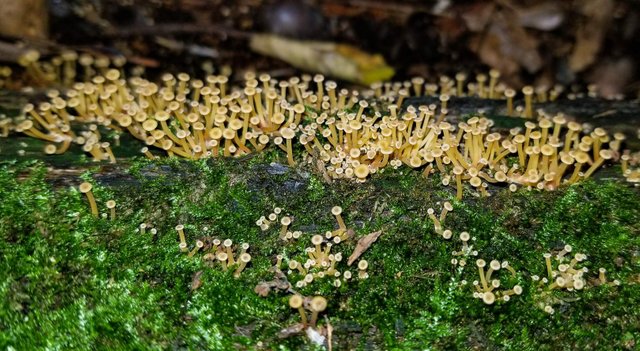 These are super tiny and cover dead logs. Their small size would make them impossible for any kind of meal. Who knows if they are actually edible.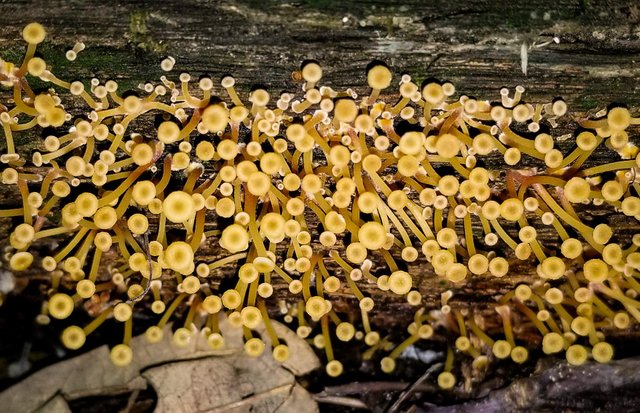 I'll have to dig more to find what they are and if they have any culinary uses.
Posted using Partiko Android