The Lady and the Rose, an oil painting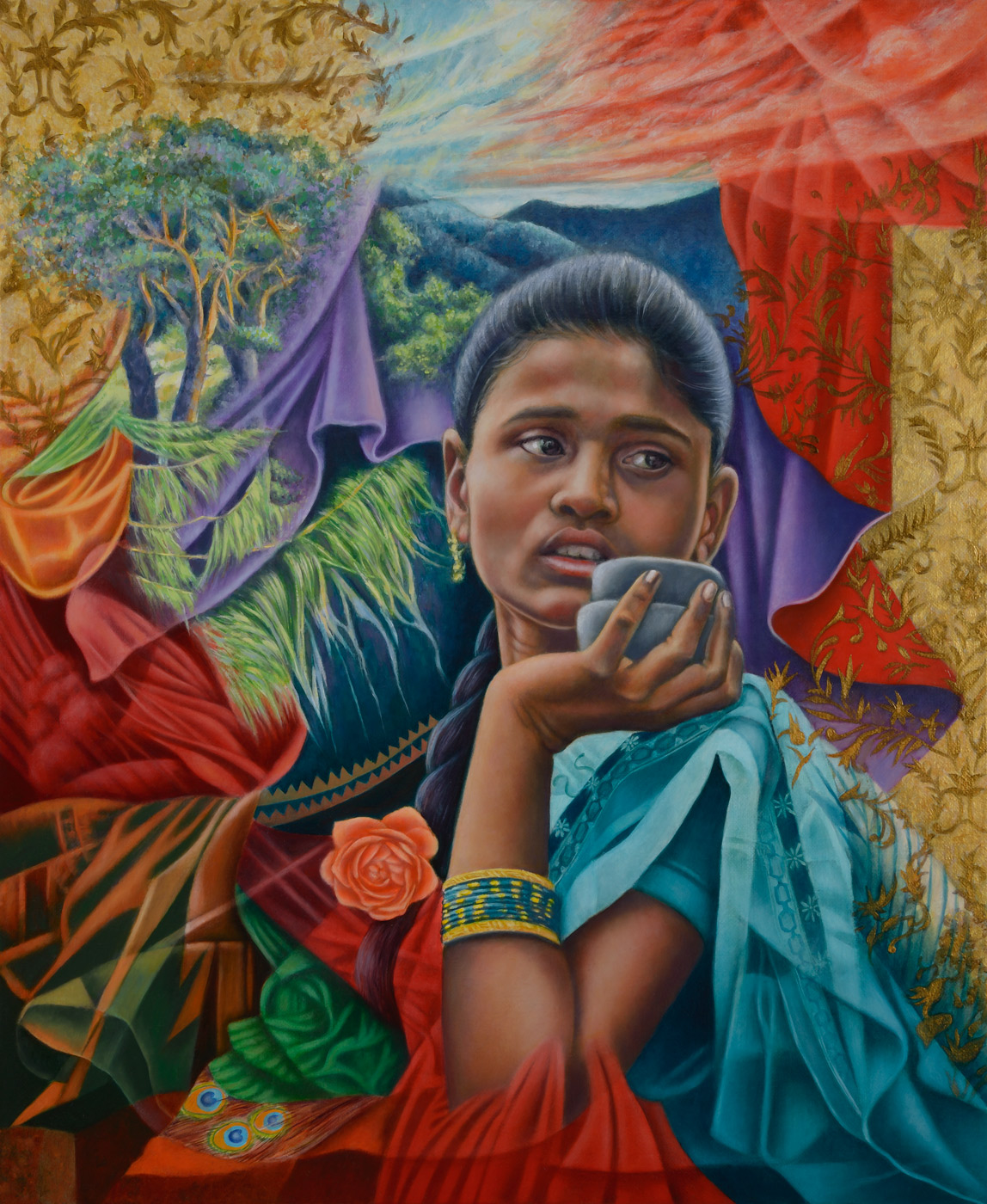 My favorite subject to paint is Indian women. This young lady had such a sweet, shy expression, really deserving of a portrait. She was selling some little items when photographed by my friend VB Suresh Babu who generously gave me the use of his photo.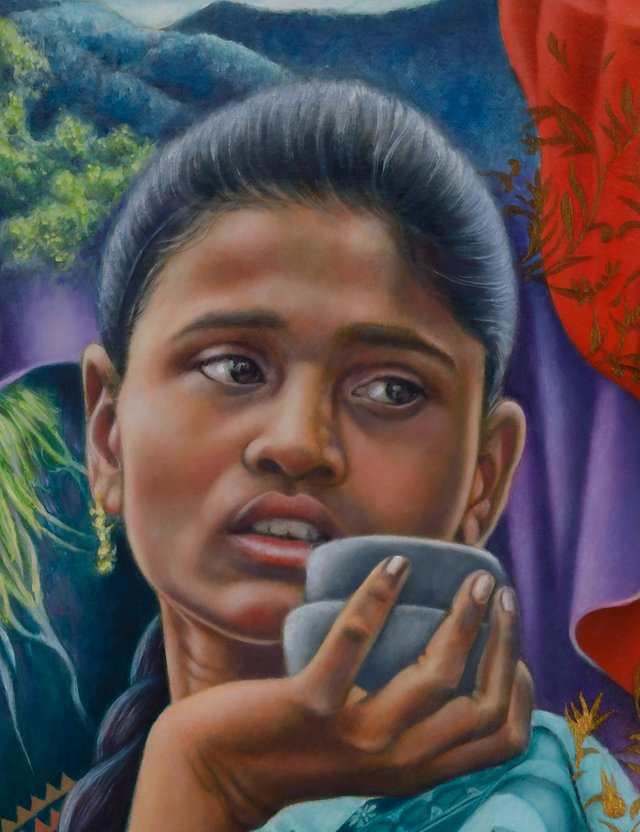 I actually used gold paint in this photo, something I rarely do.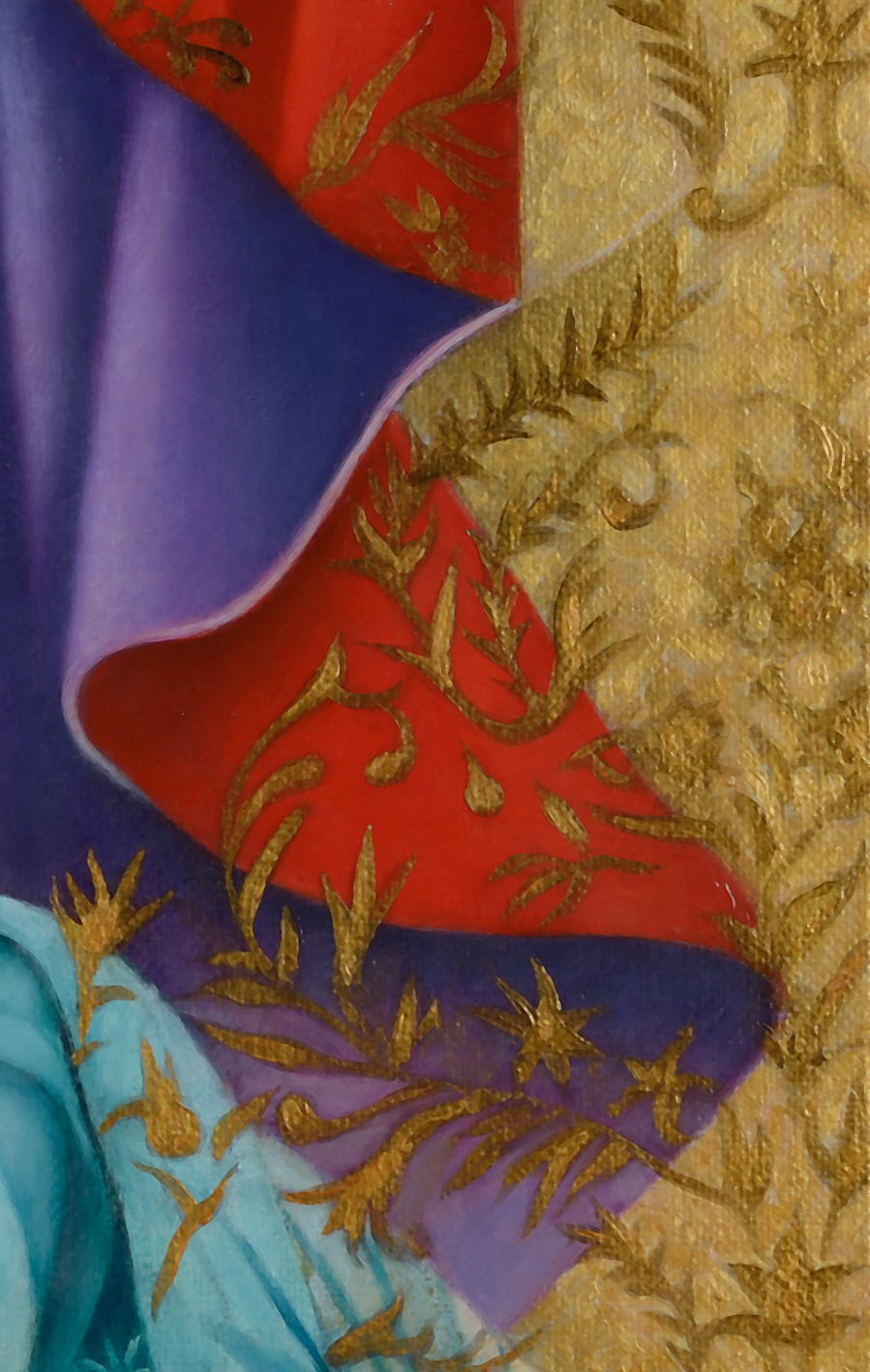 From
"Indian women"- A poem by Shiv K Kumar:
Patiently they sit
like empty pitchers
on the mouth of the village well
pleating hope in each braid of their mississippi-long hair
looking deep into the water's mirror
for the moisture in their eyes.
Comments and upvotes are always greatly appreciated.
My website: www.kathleenscarboro.fr