The government of India has introduced many schemes for MSMEs. It launched the mission, Startup India Action Plan with an aim towards boosting the Indian economy. It has also come up with a wide array of schemes to encourage MSMEs Financing in the country.
A MSME can be set-up for self-employment as well and to provide employment to others. Government has classified these naive enterprises into three categories:
Micro (investment up to 25 lakhs),
Small (investment between 25 lakh and 5 crore)
Medium (investment between 5 crore to 10 crore) enterprises
There are about 51 million such MSMEs in the country, contributing to one-third of the GDP.
It often happens that these MSMEs do not have enough cash reserves to fund their business stipulations. There are many business funding opportunities for MSMEs. These include NBFCs like Bajaj Finserv, traditional banks and government schemes.
Non-Banking Finance Corporations (NBFCs)
Traditional lenders may not be the most compliant finance option for MSME. They need heavy document and collateral for providing the loan. Hence, NBFCs have become the go-to option for MSMEs to support their business funding. NBFCs like Bajaj Finserv are offering short term and long-term business loans at affordable MSME loan interest rate.
These loans also come with a benefit of flexible payout options. Generally, these loans are collateral free. With rigid lending norms followed by the banks, NBFCs have stepped up to support these small enterprises.
Flexi Loan Limit
There are Flexi loan limits for MSMEs which allows them to borrow funds from the banks for their short-term financing. But banks often provide very low loan limits to the small businesses. But, if the business is well capitalized with equities and can provide collateral, banks might increase the loan limit.
Government Funding schemes for MSME
The government has come up with a wide array of schemes for funding of MSMEs in India. There are more than fifty schemes that have been existing over a period. These funding schemes floated by the government to support MSMEs spread across various sectors such as IT, hardware, textiles, healthcare, education and agriculture. Some popular funding schemes by the government are:
Funds of Funds
Software Technology Park (STP)
Multiplier Grants Scheme (MGS)
Electronic Development Fund Policy
Tax Exemption schemes
Equity Financing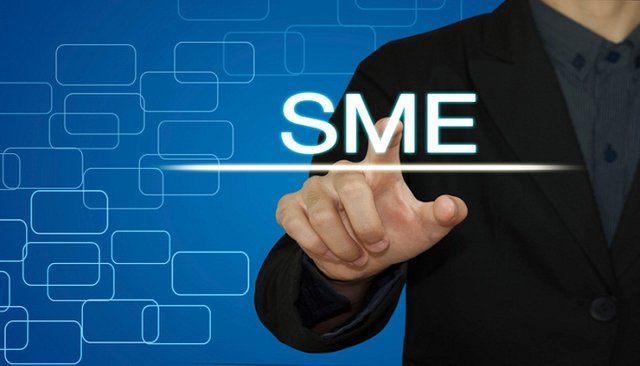 Equity financing are very useful for new businesses and MSMEs to get capital for their business operation. MSMEs can raise capital by selling shares of the business in form of a common stock. These funds might infuse from one's personal resources, family member, friend or any third-party investor called "Angel Investor".
Trade Creditors
MSMEs can ask their trade creditors for their help by providing short term business financing. When businesses fulfill their orders, and repay debt in time, a trade creditor may extend terms to help MSMEs in fulfilling a large order and expand the business. Trade creditors may ask for a security or collateral for the funding.
Thus, MSMEs have wide range of funding options at their disposal for undertaking various business initiatives.