Justice League Dark: Apokolips War - Cool apocalyptic movie with big changes affecting the heroes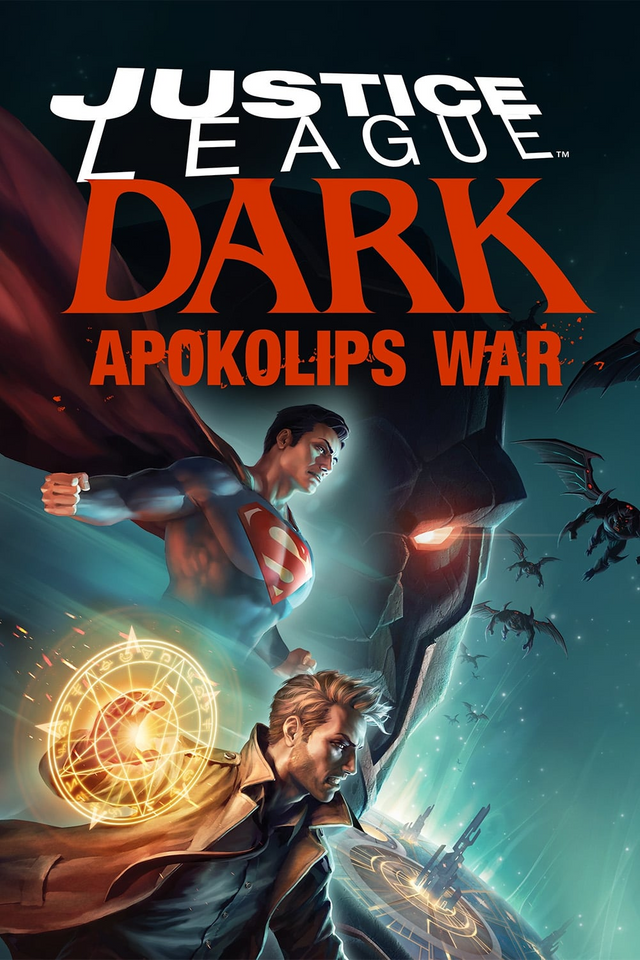 I really enjoy watching DC animated movies and this one provided a lot of unique circumstances where our heroes get humiliated by the powerful villain, Darkseid. Everything is normal at the beginning of the story but soon enough, they identified a new threat and when trying to fight it down, the unimaginable happens.
This movie could be considered as the equivalent of Infinity War & Endgame but in the DC universe, so instead of Thanos we have Darkseid, and against him, we will have a bunch of people with superpowers. This Darkseid guy isn't only very powerful but he also has excellent strategies to neutralize the superheroes leveraging their weak points.
Watching Superman or Batman in the way they are portrayed in this film could be difficult to forget for the hardcore fans. They all get completely humbled by this superior force and defeating him would seem like something impossible. There are also a few surprises that I will obviously not mention, but the superheroes humbling is very real. Notice something strange about Batman in this picture?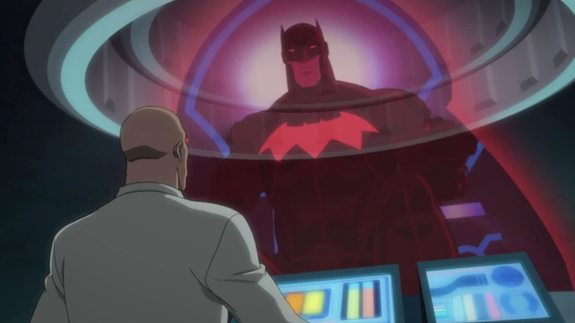 Since Darkseid is a major villain looking to destroy the planet, smaller villains such as Harley Quinn will join forces against him. We will also see some lesser-known superheroes such as Nightwing, although he only appears for a few seconds while fighting the monsters.
The animation is good as always. Constantine plays a key role in the story and one of the things that surprised me the most was a sort of fusion between 2 very powerful characters, one of which is supernatural. That part was really cool and the balance begins to tip in favor of the superheroes from thereon. I think I have never seen anything like that in the DC universe. In Dragon Ball, it is normal to see fusions but in DC its super weird.
This flick is easily a must-watch for fans of the DC universe, especially those who love animated movies. It is entertaining, with good action scenes, plot, and fights. The surprises were also good.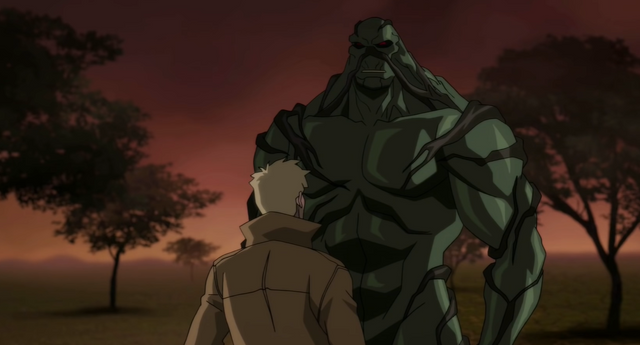 The best
Very fun animated movie.
Good thing to see the heroes being challenged this much.
The worst
With so many characters, it would have been interesting to see more character development. Especially seeing how this apocalyptic war affected them. Heroes aren't the same in this movie, and everything changes too quickly.
More information: https://www.themoviedb.org/movie/618344-justice-league-dark-apokolips
Review: AAA
In numbers: 8.5/10