In the "Late Night with Seth Meyers" show, James McAvoy admitted that when he was filming Split he didn't know that the movie is in fact second part of the trilogy and it is directly connected to first M. Night Shyamalan movie Unbreakable. But, it looks that he get out from uncomfortable situation at the end, by pretending that he knows what director is talking about. Literally, 2 weeks before the end of the shooting Split he connected missing dots.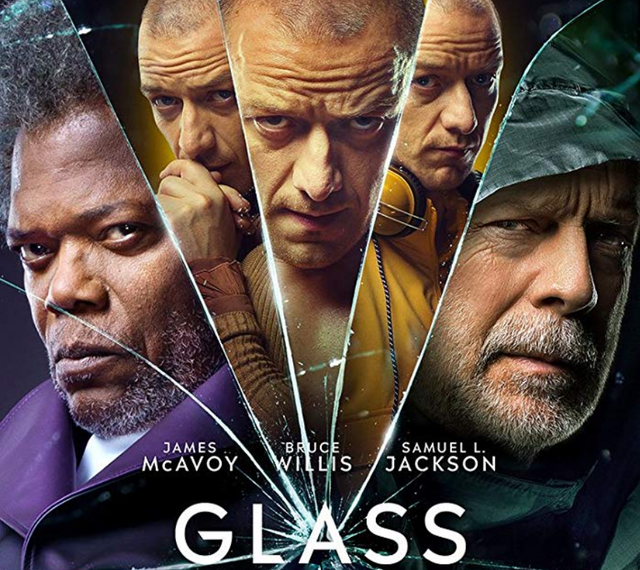 At the moment, the third part of the Eastrail 177 Trilogy, the movie Glass, is in the movie theaters. James McAvoy character in the film has over 20 different personalities and the famous actor said that he had to do a lot of "in the mirror" work to get into every single one of them. It was not an easy job, but when you have to work with big movie names as Samuel L. Jackson and Bruce Willis, nothing is hard.
Movie plot: Security guard David Dunn (Bruce Willis) uses his supernatural abilities to find Kevin Wendell Crumb (James McAvoy ), a mentally ill man who has twenty-four personalities. Both of them get arrested after the fight on the streets. David and Kevin are sent to a mental institution where Elijah Price (Samuel L. Jackson ), David's all-time enemy, known as "Mr. Glass", is being held…
Great movie with great cast. You can't miss it! Watch the trailer to get into the story.
.:.
.:. .:.
.:. .:. .:.
.:. .:. .:. .:.
.:. .:. .:. .:. .:. .:. .:. .:. .:. .:. .:. .:. .:. .:. .:. .:. .:. .:. .:. .:. .:. .:. .:. .:. .:.
Do you want to be always up-to-date about Crypto?
Don't forget to follow, resteem and browse my steempage for more information!
Thanks and have a great day!