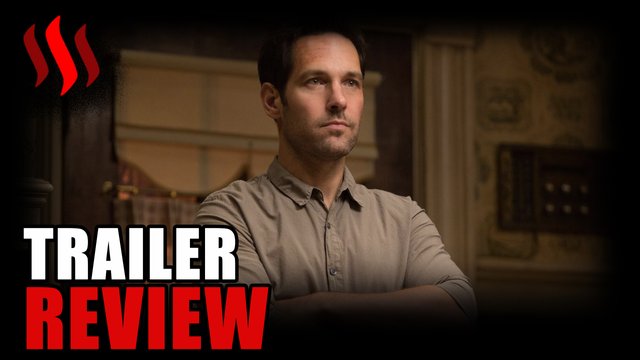 The Baseball Spy
This trailer very much reminded me of the Steven Spielberg movie Bridge of Spies.
It has the same serious feel by the looks of the trailer so I'm very excited to see if Paul Rudd can pull off this kind of role. He tends to come across more as the funny, all round nice guy, and I can't think of him in a really serious role off the top of my head.
There is this huge fascination I have with all the secret World War 2 projects that were being experimented on especially by the German's. The movie is based on a true story and is predicated around the renowned German physicist Werner Heisenberg who was tasked with building an atom bomb, obviously we know who won that race. This is the story of how the United States stopped that from happening.
---
"This gripping, stranger-than-fiction espionage thriller brings to life the incredible true story of Moe Berg, the professional baseball player who became a World War II spy. A Jewish, Princeton-educated, multilingual catcher for the Boston Red Sox with a closely-guarded private life, the enigmatic Berg (Paul Rudd) was already a man of mystery when, in 1944, the US government's wartime intelligence agency enlisted his services. His mission: go behind enemy lines in Europe to assassinate the Nazi's chief nuclear scientist before the Germans develop an atomic bomb. Trading in his catcher's mitt for a trench coat, Berg must rely on his formidable, steel-trap intellect in a high-stakes game of cat and mouse—with the fate of the world hanging in the balance." - IFC Films
---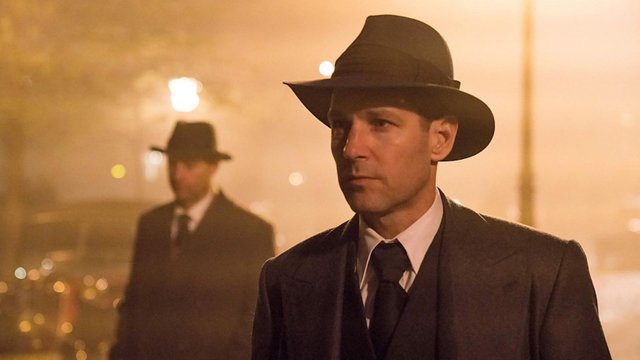 source
---
"Study after study has show that human behavior changes when we know we're being watched. Under observation, we act less free, which means we effectively are less free." - Edward Snowden
---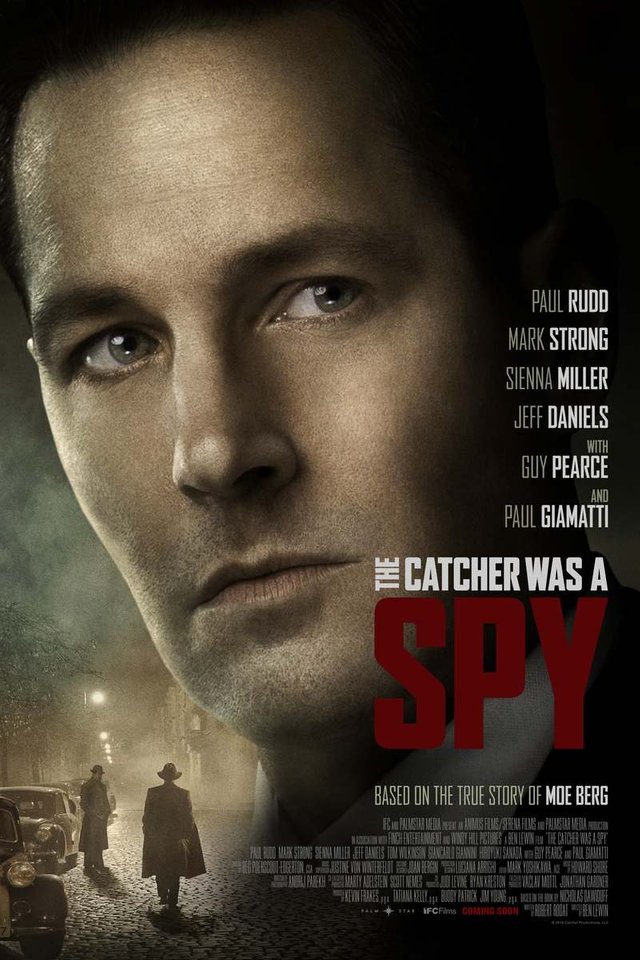 source
The Catcher Was a Spy gets an anticipated rating of 7.5/10
I am very much a big fan of historical spy stories, so this could be pretty awesome.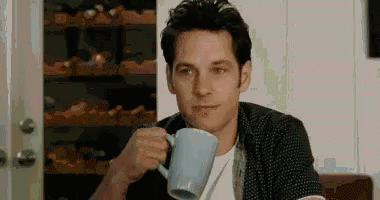 Thanks for popping in, hope you liked the post. Please leave me your thoughts and or opinions in the comments below, have a beautiful day.
• For the best posts on food and all things beautiful follow my @princessmewmew

• For those who love the the open road and the road less traveled follow @velimir
• The reason I joined this platform was thanks to one guy, the infamous @jeffberwick
• If you love a good laugh and all things Star Wars follow @thedarksideshow

Proudly powered by ADSactly - click this image above to join our discord server - Make sure to visit our ADSactly Society Steemit blog

✯ ✯ ✯

✯ Follow me for more fun ✯