#News-10/8/2018: Sony confirma que Silver & Black tiene sus propias películas en solitario
The small spider-verse that Sony is assembling confirms that Silver & Black has separate films, deepening the story of both characters.
Maybe he remembers a little late, but Sony is starting to put together his own Spider-verse with the different characters that make up the Spider-Man universe, although curiously for the moment without Peter Parker, since Marvel is squeezing everything he can arachnid thanks to the fact that he currently shares the license.
Venom is the first film that Sony takes to the big screen, but there are already other projects in the folder, such as Morbius (starring Jared Leto), Kraven the Hunter and the silver film and Sable, which now there are two, because thanks a The statements of Sanford Panitch, president of Columbia Pictures, we learn that each player has their production separately.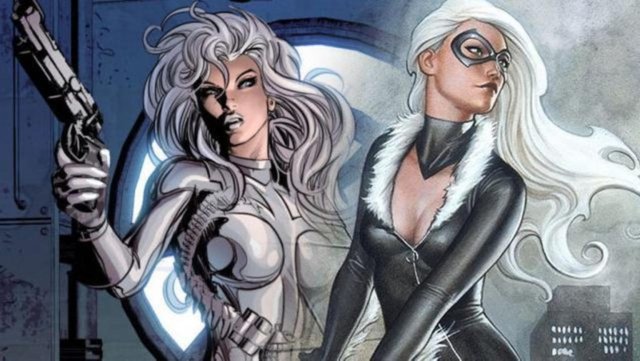 "We believe that Black Cat is a character with a background that is great enough and with enough material to adapt that his own film is justified," Panitch said, assuring that we will have both a Silver Sable and a Black Cat movie. There is no release date confirmed so far for neither of the two productions nor do we have confirmed actresses for the leading roles.