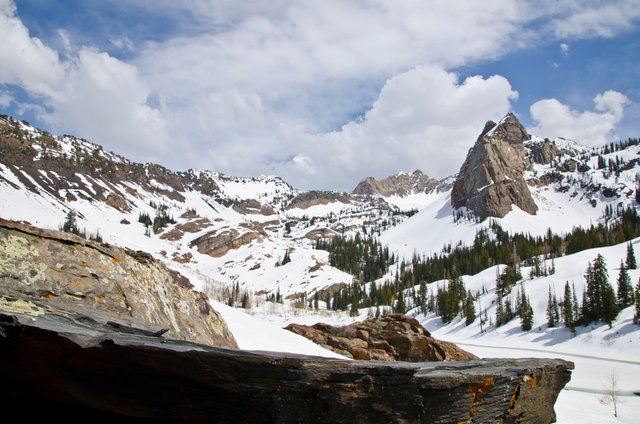 In Utah spring comes in many different forms. Often it goes from cold to hot, snow to no snow. Back from cold to hot, then from no snow to snow. Pretty much at the drop of the hat the weather changes and brings all four season back in a few days. Then they are gone again. Fall and Spring are at the mercy of Summer and Winter in Utah. They are the only ones that battle, everyone and everything just go along for the ride. It is a pain but it can also make for great photos. Having high glaciers on the mountain tops do not help early hiking but they really do help the summer drought. You got to love Utah....
.
.
.
This is another one of my #mountainmonday entry, courtesy of awesome @keithboone
.
... This one is short and sweet ...
.
..
...
..
.
Thanks for stopping by and checking out my photos. You can find me on ShutterStock, Getty Images, Adobe Stock, and Dreamstime. Don't be shy...
.
..