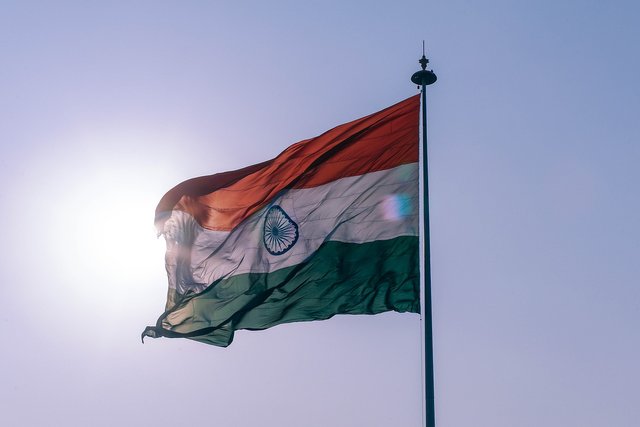 I've known @thebatmanbiker through Steemit for a while. He's from Bangalore and is also a good friend of @firepower. When I saw his post about his trip to Ladakh, I thought this would be a great opportunity for us to catch up.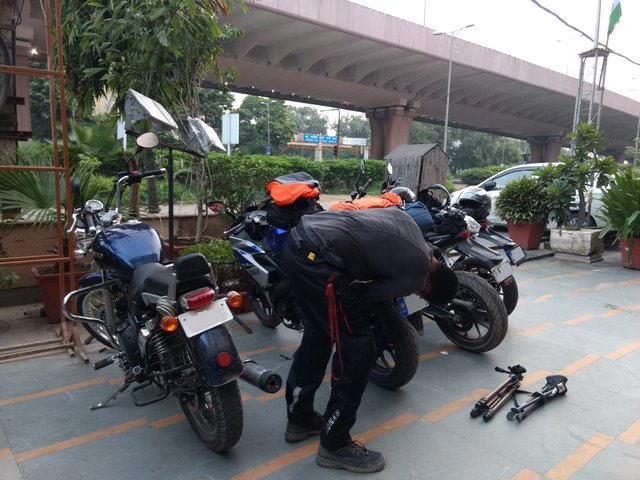 I got in touch with him and then we fixed the meet. However, things didn't go according to plan and I met them early morning on the day they were to start their ride. When I reached the spot, @thebatmanbiker and team were busy fixing the saddle bags on their bikes.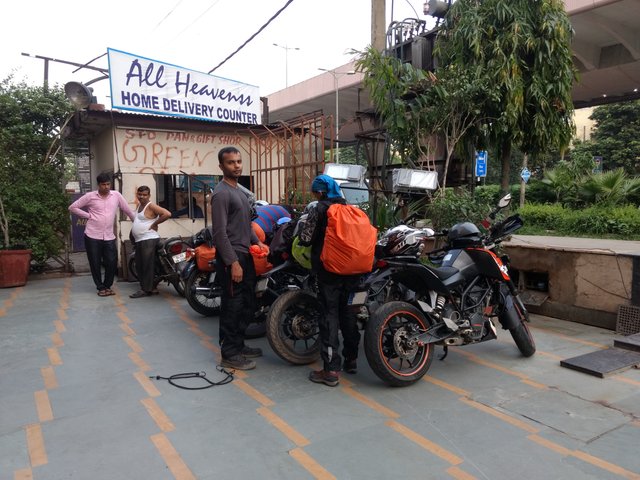 That's the team below. @thebatmanbiker is the guy in the center. He rides a Yamaha R3. There was a biker girl in the team who was riding a KTM Duke 200 (The same bike that I own) and the other guy was riding a Royal Enfield.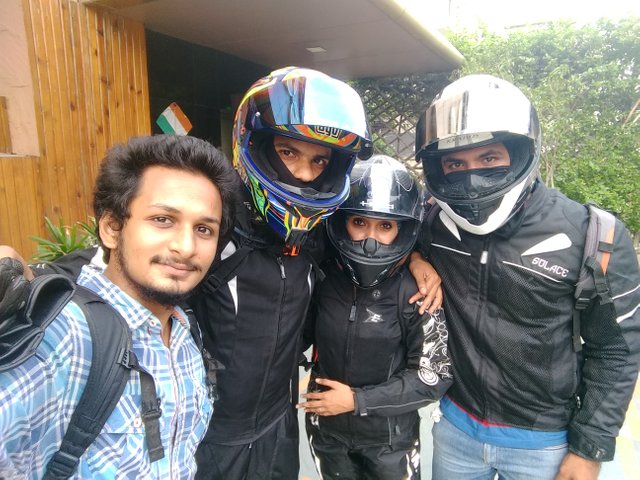 In the below photograph, my brother, @sharanaithal joins in!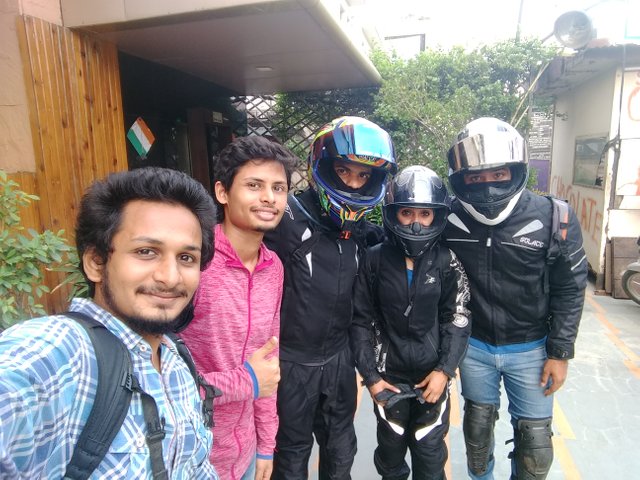 After some small discussions, we flagged them off in Delhi by 7:00 am. It was Independence Day and on our way back home, my brother and I spotted some bikergangs riding around the city with India Flags, kinda like a rally to celebrate Independence Day.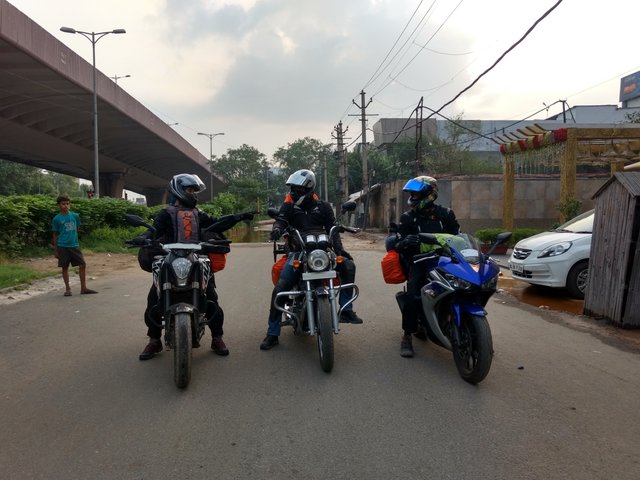 On our way back.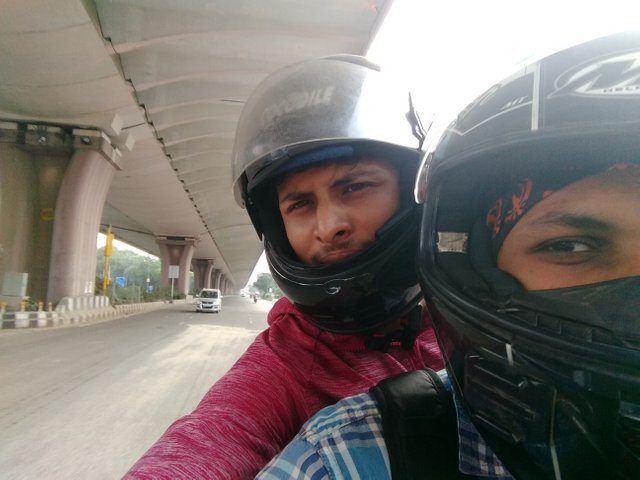 These flyovers look crazy. At some points, there are flyovers over flyovers. New Delhi, the capital of India is a really crazy place. It's a good idea to ride early mornings on these roads as there's no traffic and you can enjoy the breeze and twist that throttle wide open!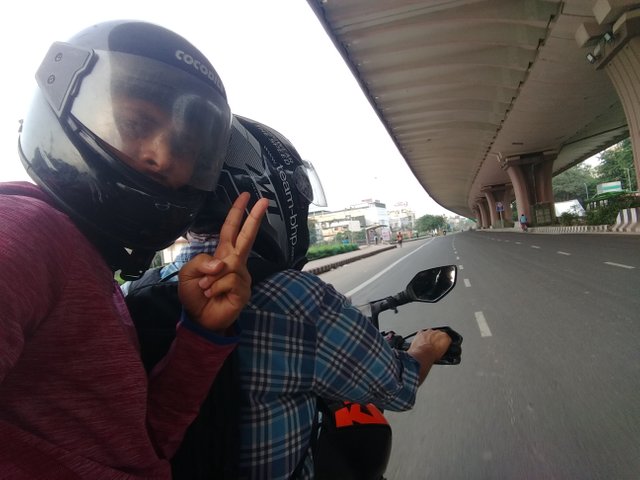 While we were celebrating our Independence Day this way, our biker brothers from Mangalore, also known as "United Bikers Of Mangalore" donated some amount towards the welfare and development of a Kannada Medium School in Mangalore.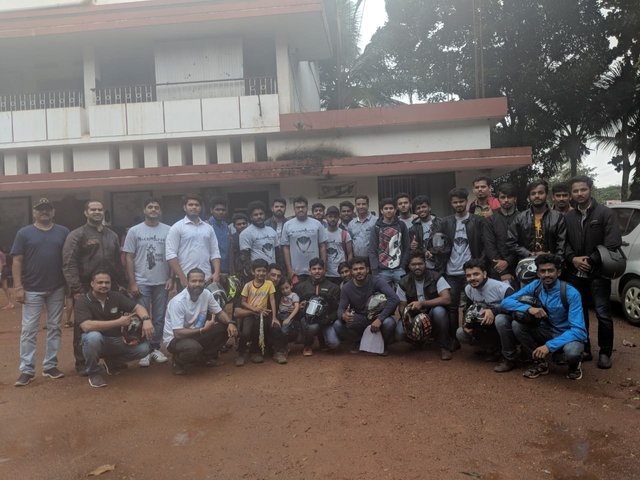 Being so far away, I really miss riding with these guys and also participating in such events. I have just started riding around in Delhi and I don't know many bikers here at the time of writing this. Getting to know some people slowly. I met up @thenomadictales and went on a short ride.
I'll post an update about the ride in my next blog post. Anyways, I'm not feeling very creative today. I'll just stop this post here. I hope you enjoyed reading it or atleast viewing the images.
See you on the next one! :)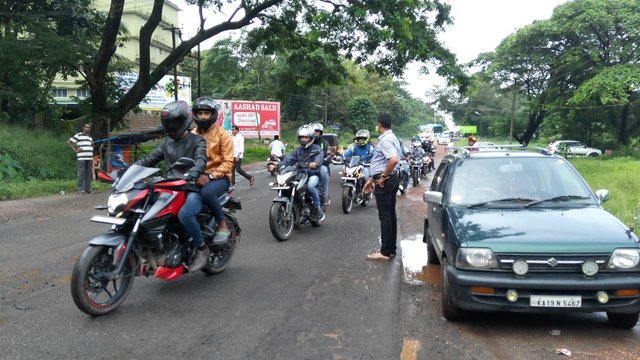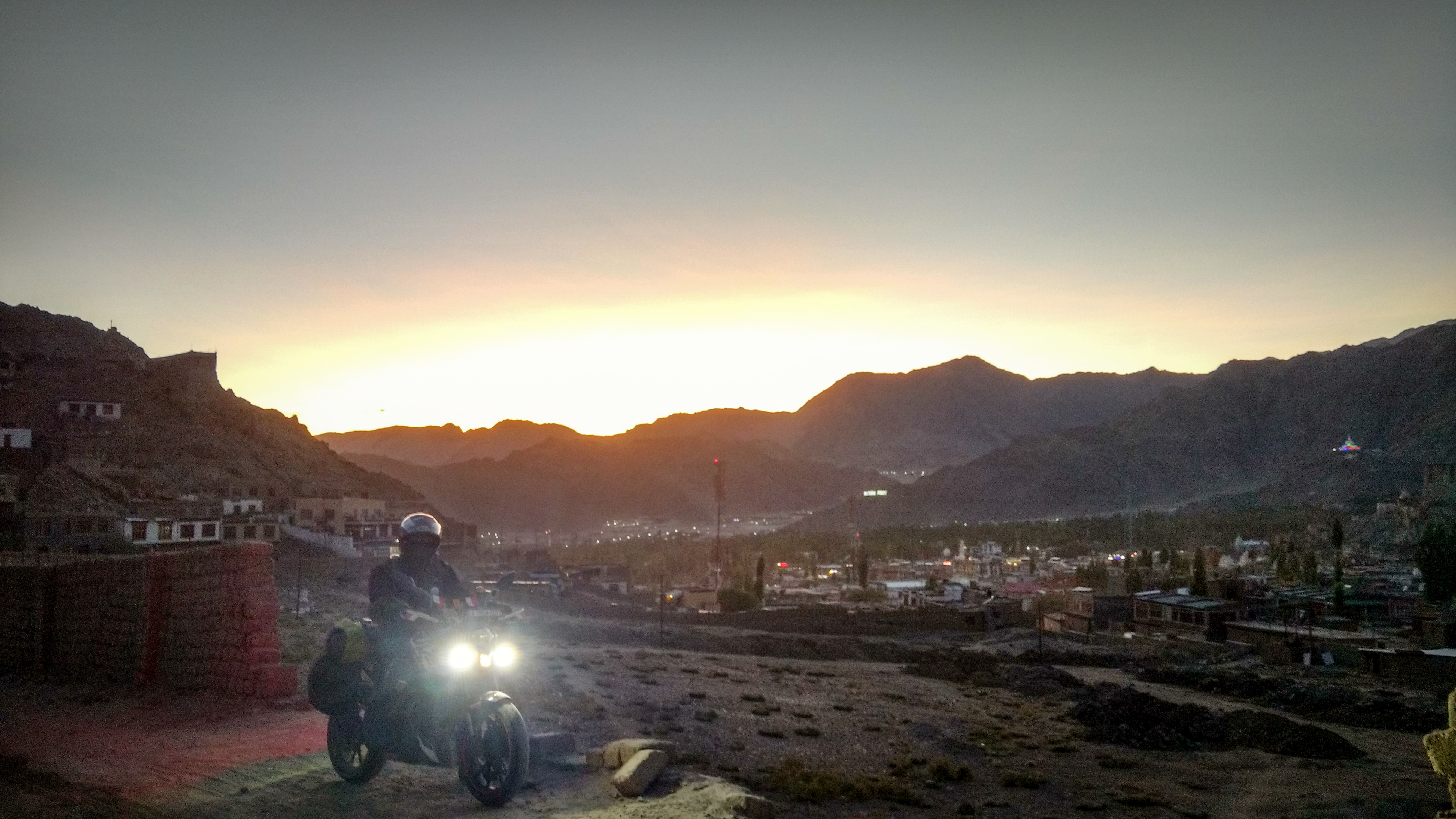 ---

Thumbnail: Pixabay | Follow me @wandereronwheels for Motorcycle Adventures around India!