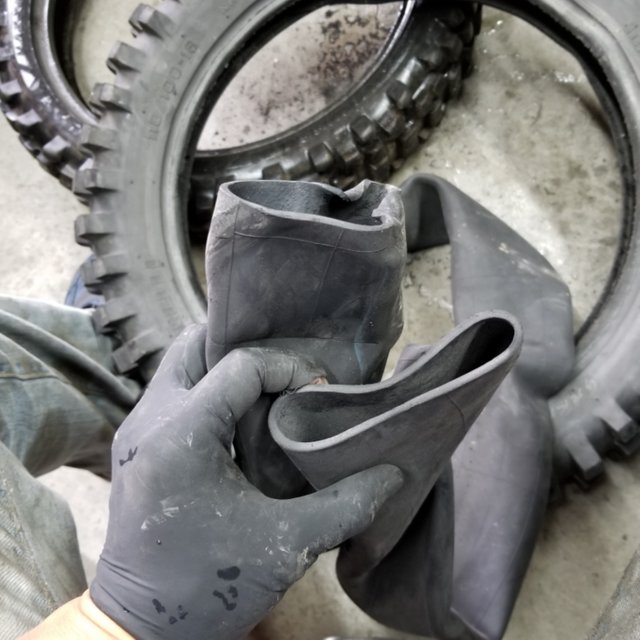 ---
2 weeks back, I was in a time keeping enduro race 5 hours north of NYC. On the way up, my bike had a flat front tire and the event was large enough that there were sponsors selling parts.
I grabbed a front inner tube and managed to pinch it during installation, so I picked up a second tube that went in without hitch.
Half way into the 5 hour long race, my rear inner tube goes flat and there's no way to refill it with air (not that it really matters because it's probably punctured).
I had a brand new tire, the pierilli mt16, which is an unusually stiff tire. So stiff in fact, that I pushed ahead to finish the race.
At some point, the inner tube tore in half and scrunched up causing one part of the tire to be stiff since it had a chunk of rubber balled up inside.
The bike felt like it was riding on square wheels!
I finished the race and came in third in my class and the lesson here is......
Buy this tire!
---