AVOIDING "THE HAGAR OPTION" - A RANDOM RAMBLE FROM PAPA-PEPPER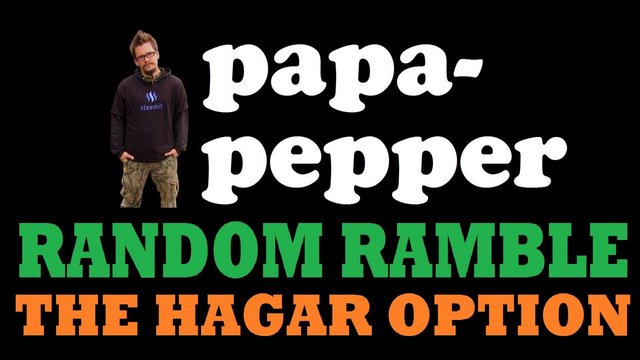 Sometimes, it is best to just wait.
---
Once, a promise was made to a man named Abram and his wife Sarai. Eventually, they got tired of waiting on God and came up with another plan. While their plan may have "worked" to a certain degree, it did not negate the promise of God and eventually the promise that He made was fulfilled. However, because Abram and Sarai tried to do things their own way, it messed a lot of things up.
While @mama-pepper and I have no "promise" pertaining to certain things, we believe that God has revealed some truth to mankind, and if we obey what He says, it'll work out better than whatever we come up with on our own. It's tough, but it has better results. I share a bit about it all in this vlog, so hopefully there is something that you can take away from it to apply to your own life. Enjoy!

THE 'HAGAR OPTION' VLOG

Until next time…

GIF provided by @anzirpasai
---
---