Proven Reasons Why a Dose of Fear Is Good for You
Never being terrified is the conventional wisdom. Because of this, many of us don't acknowledge to having worries and let them govern our lives.
When it's a true fear, such from an accident or a hazardous animal, it boosts your physical defences and emotional and mental state to face it. Your body releases adrenaline to give you energy to face or flee your fear.
Alas! Most worries we have are imaginary, meaning there is no genuine risk. Since every fear hides a desire, this fear can help you discover something you want.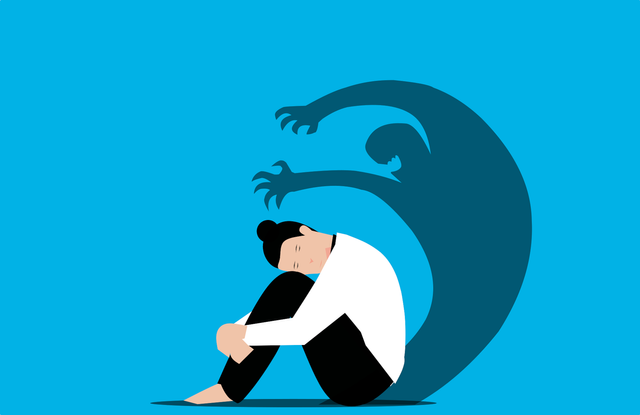 Say you fear running out of money. Because of this fear, you worry, rethink your budget, moan, and sleep poorly due to stress. Find the desire behind your fear by asking what it prevents you from having, doing, and being.
Your answer will reveal what you want but most importantly need ("being"). If you said it inhibits you from living cheerfully and quietly in the now, your soul and body want to be tranquil.
Your inner God says the circumstance doesn't terrify you, but your perception of it and lack of trust in yourself and the Universe do. This applies to all anxieties.
Fear can help you push your limits. Acceptance is required to get there. I remind you that LISTEN TO YOUR BODY encourages you to accept and welcome all life brings, good or bad. You can only acquire what you desire this way.
Embracing your fear does not mean accepting or understanding it. We can accept a scenario or person even if we don't understand or agree. If you fear your year-long employer. You haven't been able to make requests or express your dissatisfaction with his work.
Fear of him haunts you. You love your profession, but your fear keeps you from enjoying it. You worry over everything you want to say to him without acting.
When you accept that your inner child is terrified, you will change. We are in the dark while terrified, but in the light when we welcome a scenario. This light reveals things. This supervisor may remind you of a former instructor or your father who demanded academic or professional success.
Welcome lets you feel more. By becoming conscious of the rejection wound that haunts you and hurts you so deeply because you disparage yourself and accuse yourself of not being able to take your place, your transformation will be more vital.
Why is this perspective so hard to accept? Because spirituality gives it and our mind cannot fathom its results. My mind shouldn't dominate my existence. Instead, it must serve our spiritual dimension, meeting our requirements.
Accepting the fear will allow you to face it and unearth your hidden strengths. This is my new-year wish.
---