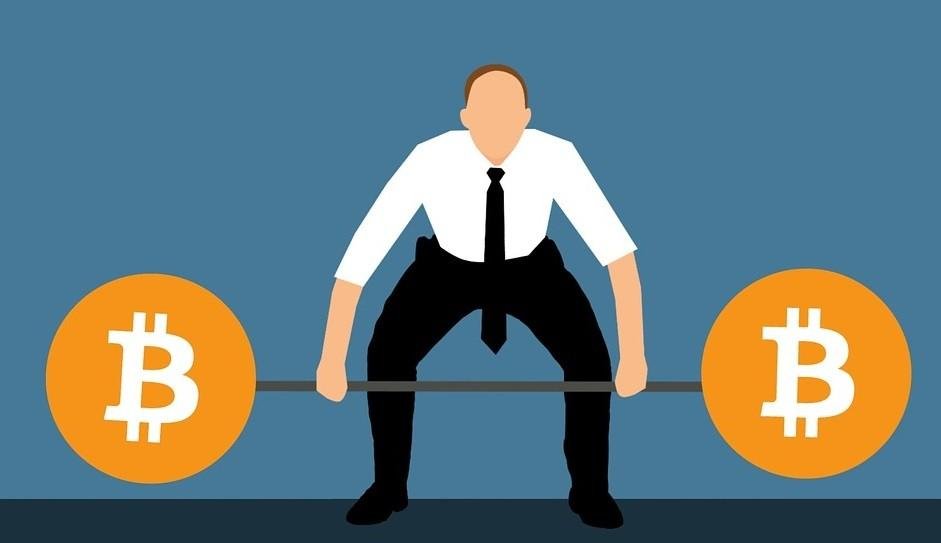 Image source CCO

We'll never know when we will get what we were looking for. Consistent is the only way to know when we are doing business successfully. See the persistence of the scientists who work hard we feel right now, he is the Thomas Alfa Edison. Scientists this Lamp is one example of the thousands of people who described how a hard work over failure for the sake of failure that ultimately gained success. Every effort will definitely be worth the effort, and done will not betray the results as often said by @owner99 in the quote.
Kita tidak akan pernah tahu kapan kita akan mendapat apa yang kita cari. Konsisten merupakan satu-satunya cara untuk mengetahui kapan usaha yang kita lakukan berhasil. Melihat kegigihan dari seorang penemu yang hasil kerja kerasnya kita rasakan sekarang, dia adalah Thomas Alfa Edison. Penemu bola lampu ini adalah satu contoh dari ribuan yang menggambarkan bagaimana sebuah kerja keras atas kegagalan demi kegagalan yang pada akhirnya memperoleh keberhasilan. Setiap usaha pasti akan bernilai, dan usaha yang dilakukan tidak akan menghianati hasil seperti yang sering dikatakan oleh @owner99 dalam kutipannya.
Many of us give up in the end of the fight, some even give up before they start a business. It's not good for you, cause there isn't a success without the hard work and consistency.
Banyak dari kita menyerah diakhir perjuangan, bahkan ada yang menyerah sebelum mereka memulai sebuah usaha. Hal ini sangat fatal bagi anda, karena tidak ada sebuah kesuksesan tanpa kerja keras dan konsistensi.
No matter how small you do with consistently, it will make great results. Like a tree that you plant, it originally comes from a seed before it becomes a sturdy tree. That is the case with hard work, starting small to achieve maximum results in the future. There is no millionare born with his wealth. In essence, every person is born into this world without a single thread attached to his body.
Sekecil apapun yang anda lakukan dengan konsisten akan membuat hasil yang besar. Seperti sebuah pohon yang anda tanam, awalnya berasal dari sebuah bibit sebelum menjadi pohon yang kokoh. Demikian hal nya dengan kerja keras, memulai dari yang kecil untuk meraih hasil yang maksimal dikemudian hari. Tidak ada seorang hartawan yang lahir dengan kekayaannya. Tetap pada aturannya dia lahir kedunia ini dengan telanjang tanpa benang sehelai pun membalut tubuhnya.
Many great people who have already proven this, our place to learn from the experiences they have gone through, and this is not easy. Everyone can climb a mountain, but very few can reach its peak. Those who reach the top are those who can withstand pressure and fatigue. They continue to climb until the goals they have planned before are reached. They also do not know whether they will succeed, but one thing is important and they believe that is a belief in the heart that they can go through all this.
Sangat banyak orang-orang hebat yang telah duluan membuktikan hal ini, tempat kita untuk belajar dari pengalaman yang sudah mereka lalui, dan ini tidaklah mudah. Semua orang bisa mendaki sebuah gunung, namun sangat sedikit yang bisa mencapai puncaknya. Mereka yang mencapai puncak adalah mereka yang sanggup bertahan dengan tekanan dan rasa lelah. Mereka terus mendaki hingga goal yang telah mereka rencanakan sebelumnya tercapai. Mereka juga tidak tahu apakah mereka akan berhasil, tapi satu hal yang penting dan mereka yakini yaitu sebuah keyakinan dalam hati bahwa mereka bisa melalui ini semua.
Hoping for fate, no one knows and can change it except yourself. One quote that is the principle of my life "Everyone is born poor, but never want to die in your poverty ". This is the basicly of every hard work I do. Fate can only be changed by effort and prayer. Both of these things are inseparable, with effort without prayer, there is no blessing in your success. If both of you combine, then something great has been waiting for you. Stay consistent with each of your efforts, never give up, because you don't know when your business will provide positive results for you.
Berharap pada nasib, tidak ada yang tahu dan bisa merubahnya kecuali anda sendiri. Satu kutipan yang menjadi prinsip hidup saya "Semua orang terlahir miskin, namun jangan pernah mati dalam kemiskinan". Hal ini menjadi dasar dari setiap kerja keras yang saya lakukan. Nasib hanya bisa dirubah dengan usaha dan doa. Kedua hal tersebut tidak dapat dipisahkan, dengan usaha tanpa doa maka tidak ada keberkahan dalam kesuksesan anda, Bila kedua-duanya anda gabungkan, maka sesuatu yang hebat telah menanti anda. Tetap konsisten dengan setiap usaha anda, jangan pernah menyerah, karena anda tidak tahu kapan usaha anda akan memberikan hasil yang postif untuk anda.
Hopefully useful for all and Good Luck!
Lhokseumawe, August 2018
Regards,