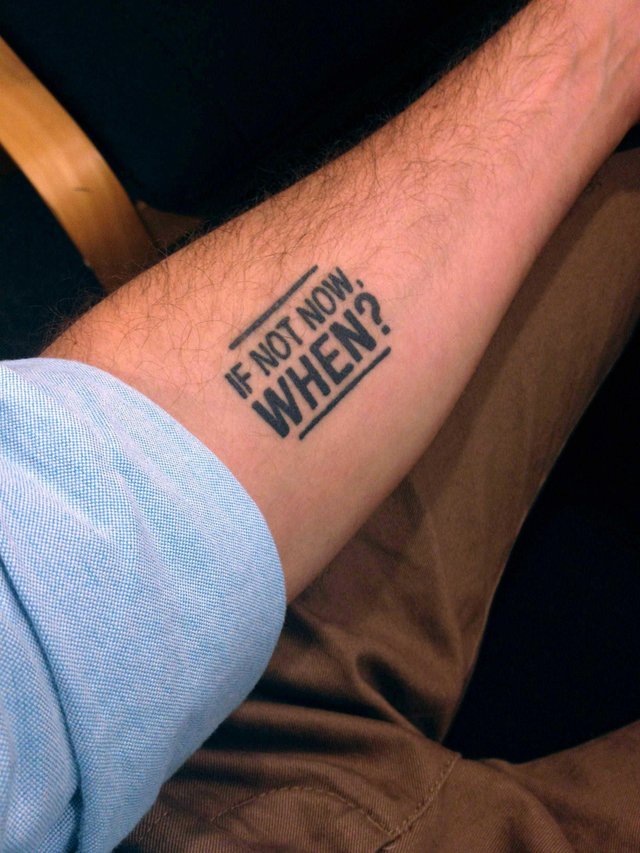 What do you think guys?
Lets break it down...
And the answer is "yes"
Its a human behaviour or human nature you can say
If an individual sees anything, the thing gets stuck in his head like wise...
There are many people have tattoos on their body
For instance, some create tattoo to remember their mom and dad and put their loved thing on their body, so that it will remind them for their mom or dad.
Another example is when anyone feels high or low, and feels demotivated... One just create the quote to keep them motivated,
That's why many if the people design motivational quotes on their hands or neck or any other different part...
This is what i wanted to share with you guys!!
So create one today to keep yourself motivated.
Pics credit :