What's The Point?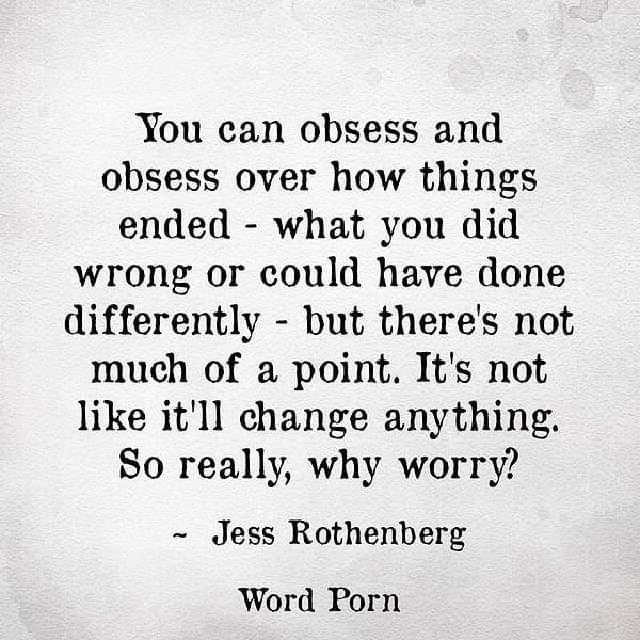 ---
Most people have lost the whole essence of their being. They have held on to their past and it has stopped them from living. Most people held on to the pain they felt for so long and that pain has transformed them into another person entirely.
I understand the place where people are hurting and yes, we mull over our past mistakes and hold on to them for so long. It's okay and perfectly human to wish you can do something again so that the pain can be reduced, but don't allow it linger for too long.
You made a mistake, yes. You wish you can turn back the hands of time. You wish you had another chance to meet that same person for the first time again. We have a lot of wishes and worries but the point is, what can they do? They hinder you from seeing the positive light ahead of you, rub you of your happiness and then affect your health.
You can obsess over and over again about how things ended. You can continue thinking about what you did or could have done or not done. You can wallow in pity as to how you made that terrible choice. There is no much point to it, to be honest. It won't change anything neither will it bring you back to that same decision. You can pick up a vital lesson there and try to move on.
I never said it would be easy but then, what more choice do you have than to forge ahead and bury the past where it rightfully belong; the past.
Try to move on. Learn to forgive yourself. Learn to forgive others not because they deserved it but for the sake of your own sanity. Try to heal. Try to let go. What the future holds weigh more than the past you are clinging to.
Faith says, you don't have to see the whole staircase. Just take the first step and keep moving up.
God loves you, so do I.
Have a great evening...