Seek To Know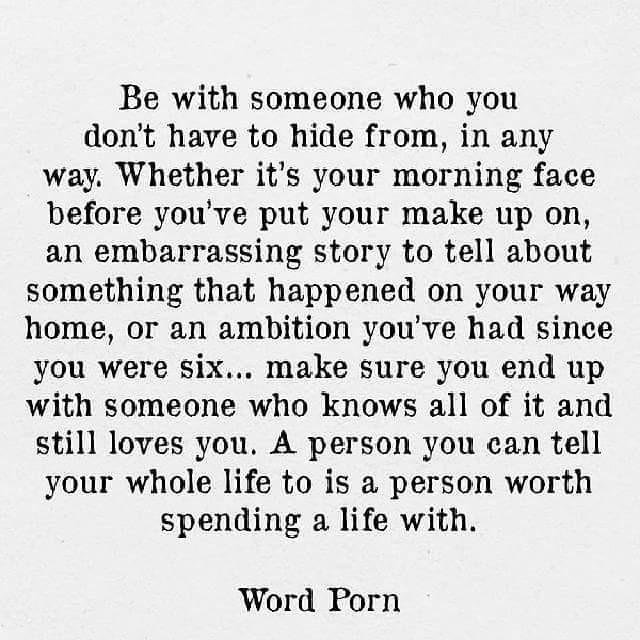 Most people just want to be with someone because they are pretty. They can tell you how many times they have had sex with that person without knowing what dreams that person holds. In a world where most people have been conditioned to just enjoy things for the moment, always wanting to collect, and very few willing to know the person beyond the surface.
Life is about give and take. Don't just desire to know people by face value but rather know them deep to know if they align with your own path.
It's hard to find people who really want to know everything about you; who can have a point as to why you act the way you do, why you are the way you are without taking a step back. If you find that person, hold on tight, if you haven't, stay calm.
I like knowing. I get to ask lot of questions even some people get angry when I do, well, that's me - always willing to know and funny enough, I don't get to be asked questions out of the ordinary and I'm always willing to spill when asked but...no one really ask. That's people these days - they like being reached but they don't like reaching out. It's got to be two ways, people...always two ways...
Be with someone who wants to know everything about you and isn't willing to shy from talking about you to others. Be that person too.
Have a great night.