Sumatra and the Aceh crew are leading the Let's Eat charge.
Each day we are seeing more quality posts from around the world.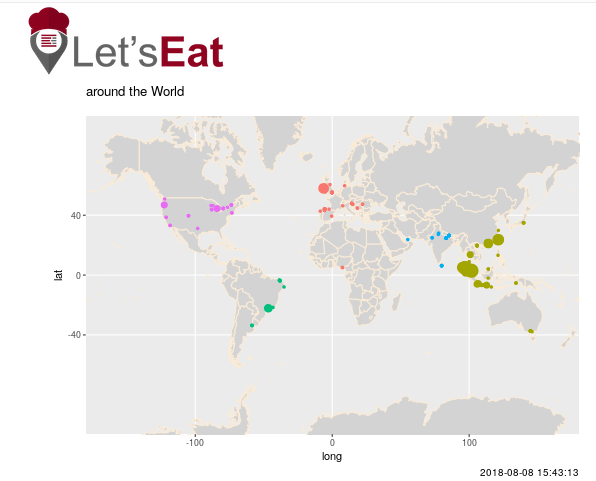 Top 10 Territories
Wow so many posts from Sumatra, with Taiwan a close second.
I really want to see Poland on this table before we get to #Steemfest . Are you living in Poland or have friends there. Please tell them about Let's Eat.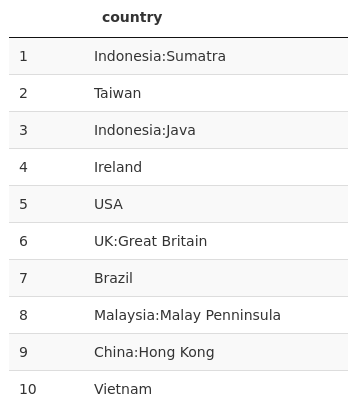 A big shout out to the community of Influencers who are spreading the word about Let's Eat. 4 people in particular deserve a special mention
@jeffjagoe, @rushlee, @originalmrspice and @ettydiallova
Top 10 Posters
This is the leader-board for quantity of posts. Don't forget we are looking for original content not just quantity but I have to say I am impressed with what I am seeing so far from these posters.


Positive Feedback
People have commented that the app is very easy to use and attractive for new Steemains. With almost 10k SP delegated already if you post a quality post you will get a decent upvote.
To see what people are posting you an browse some of the most recent posts on the #letseat tag.
Your votes to support these posters is always appreciated.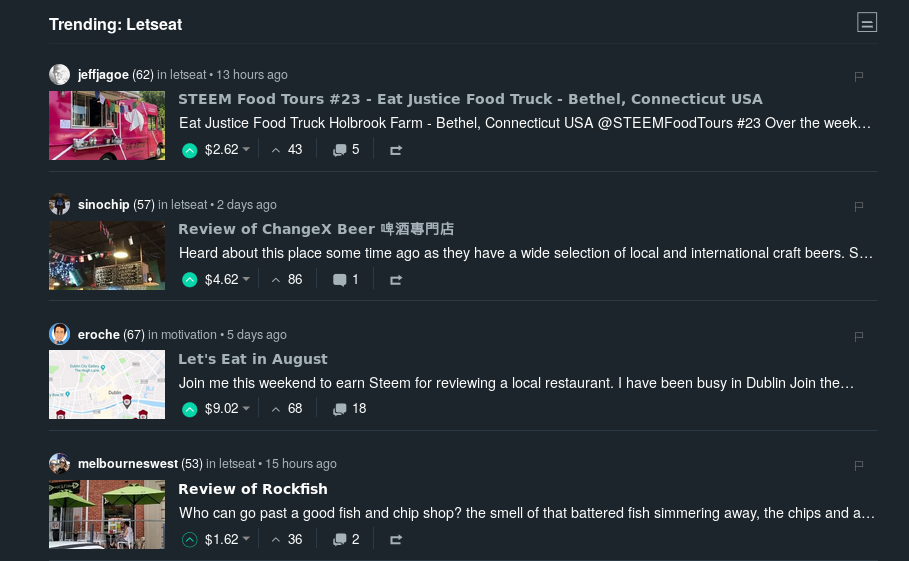 Delegation
Today with the drop in the Crypto Markets people are feeling the pinch. We inevitably will see reduced posting activity as people take a break in the downturn. I would like to make a special appeal to anyone who has some SP lying around or who is thinking of taking a break for a while to delegate to us. It only takes a minute and we will put your SP to good use.
Delegate your SP to us and we will put it to good use.
We will use the SP to incentivise quality content which will grow our app and user base.
Please help us get to our next goal of 10k?
Community Applications for Steem
As we get more and more posts we will spread our vote further. For this app to grow we need the community's support. We do not take a cut of each post, this app is for the community, to enrich the Steem Experience and provide a useful Dapp that extends the ecosystem of Steem.
Thanks to Let's Eat you no longer need to use centralised apps for writing and finding food and restaurant reviews.
---

Are you Eating out this week?
Give Let's Eat a try and let us know what you think.

Download form the Play Store
Thank you for reading this. I write on Steemit about Blockchain, Cryptocurrency and Travel.