I promised you a track from another iconic act today.
And you may well ask, "just why is this legendary track so far down the list?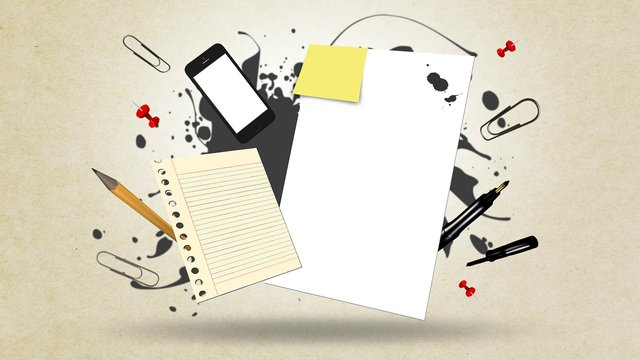 Image source: https://pixabay.com/en/paper-messy-notes-abstract-3033204
The short and simple answer is, I don't feel it speaks of our struggle
Nor would it inspire anyone to pick up a musical instrument or join a band
Maybe, possibly, it might have done at the time of its release
But that was in a far off distance, and different time.
Would it inspire anyone to persevere through all the long hours of practise in a cold drafty room?
To play to the proverbial 'two men and their dog' for a pittance
To go on a tour of poorly paid gigs, in a beat up old motor without a working heater?
No, I really don't think so.
It's an upbeat catchy tune that might have made someone think joining a band would be cool
It does open with the lines about a guy teaching people how to play
Getting them together, and forming a band
So it sneaks onto the list for that reason
What's Still To Come?
Glad you asked
Would I be creating a valid list
Giving you my reasoned considerations
And valid reasons and augments for my choices
Or exclusions
If I didn't at least discuss those songs I don't feel would really inspire someone to pursue a creative calling
Or give them the strength to battle on through all the ups and downs?
As any creative person knows only too well
It's the contrasts that work so well
The shades throw extra light on the bright spots
The good times stand out in stark relief to the disappointments
The mundane makes the humour even funnier
The quiet notes make the loud ones seem to soar even higher
And the good songs will hopefully give you some pleasure and a warm glow at the end of a post where I've not sang its praises as been essential listening for creatives
If you do disagree with my reasoning, or selections, please feel free to let me know in the comments.
As a tempter to keep you reading
If only to listen to a great tune at the end of a post
coming up in the series, we've got
Neil Diamond
Springsteen
Don McClean
more Elvis,
Quo
Slade
Mama Cass
Manilow
Sinatra
The Waterboys
And more from the 'Fab Four'
Sgt. Pepper's Lonely Hearts Club Band