Non-Food Reward TREAT: My Favorite Flower!
Hi, friends!
It's always my intention to show you guys that I make a good effort to practice the techniques and lifestyle choices that I believe in, and that I share with you all.
I wrote a post what feels like a loooong time ago about non-food rewards (you can read it here, and I wanted to show you that I do, in fact, practice that concept myself. I also wanted to show you what I chose for my treat, because it has made me so happy: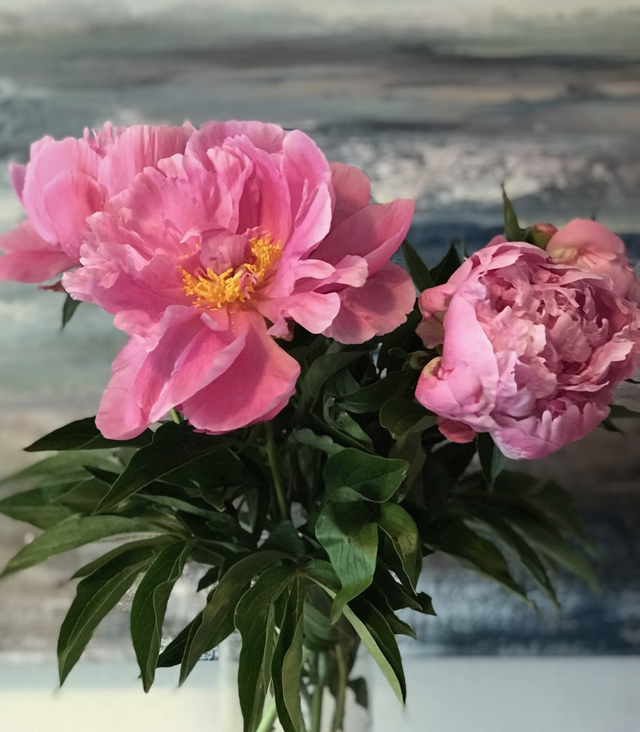 These flowers are called peonies, aren't they beautiful? They're my favorite :)
I think I was meant to have them, because when I bought them their buds were tightly closed, but when I got them home and put them in my vase they immediately began to open! (If there's some scientific reasoning behind this, don't tell me - I want to keep thinking they opened up just for me!)
I picked this reward for myself for making healthy choices even when my week was particularly crazy - I thought about taking the easy way out, but I'm glad I didn't.
A few days back, things were so insane around here that I couldn't make it home for lunch as planned, and I barely survived the rest of my day!
Although it would've been way easier to grab some quick, less healthy food on the way home and collapse on the couch (I live just a couple blocks from In-N-Out Burger, maybe a one minute drive), I stuck to my plan and made myself a goal-friendly, veggie-heavy, protein-, fiber-, and micronutrient-rich dinner that kept me on track. You can read about it here
So now I have these pretty flowers :) Woohoo! I'll take any excuse to celebrate though, really - and peonies have such a short season so, you know, I just had to!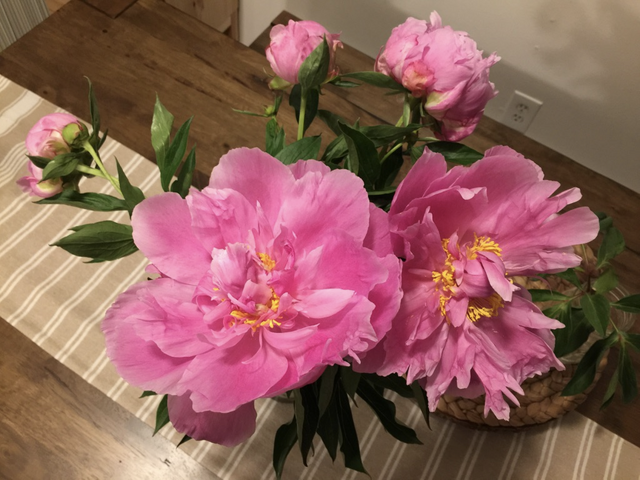 Not only were these my reward for hard work this week, but their beauty reminds me each day to keep up what I've been doing, and they serve as a beautiful incentive to continue since I get to enjoy them until they wilt!
Choosing a treat like this to reward yourself lasts a whole lot longer than the taste of a piece of cake… Just sayin' :)
What have you chosen for your non-food rewards lately?
Please feel free to comment, upvote, or resteem if you'd like! :)